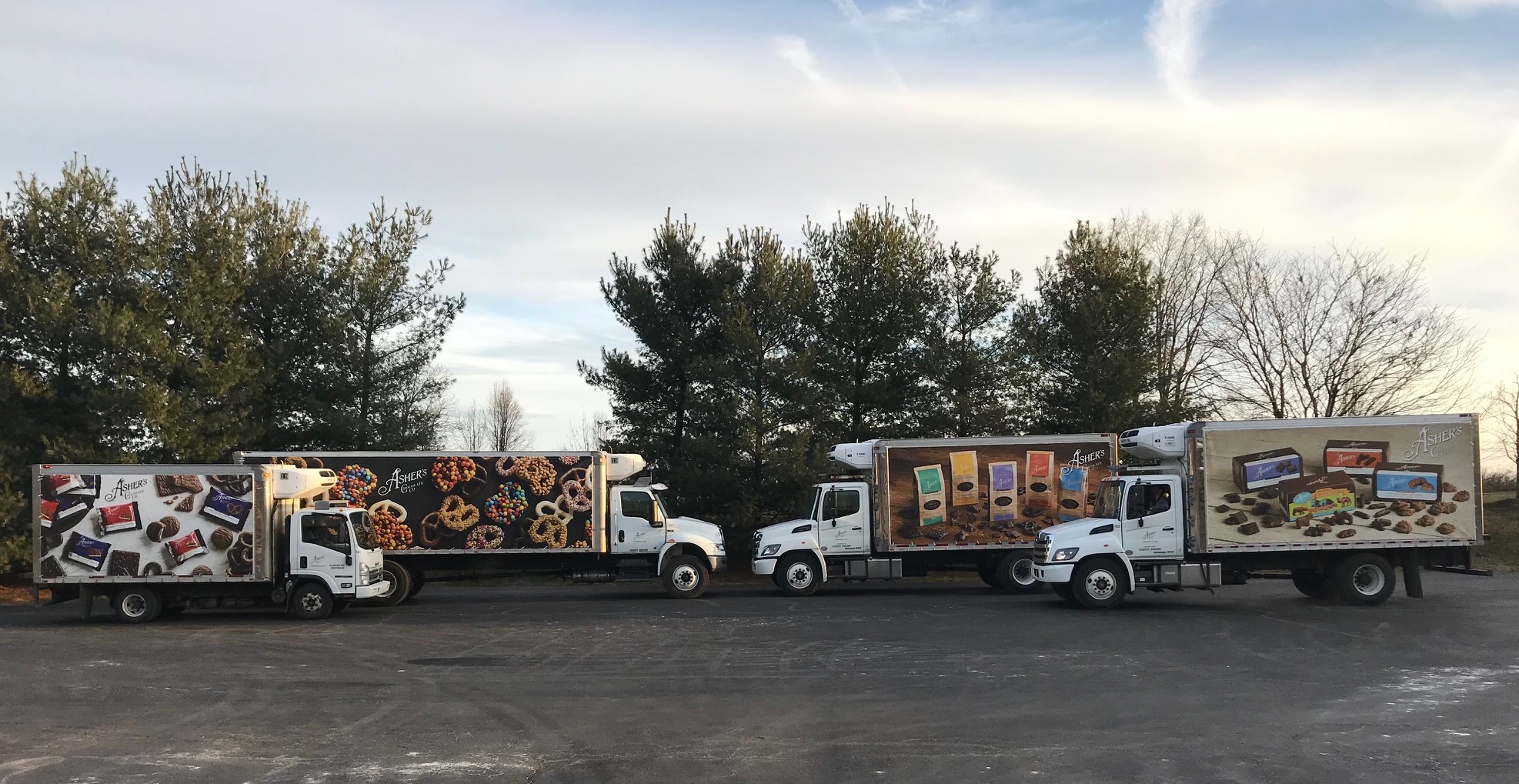 It's official: the Asher's Chocolate Co. delivery trucks have an all new look with new truck wraps, and they are now on the road making the rounds! Our newly refreshed delivery fleet have been re-wrapped with bright, fresh artwork to make every mouth water. You can now spot them on the road making deliveries in the greater Philadelphia area.
Up until recently, our delivery trucks were simple and plain, with minimal identification on them. Old logos and worn graphics outdated the few trucks that had artwork. We knew it was time the trucks got a bit of a refreshment, so we had fun with it!
Different designs adorn each truck, displaying Asher's diverse product portfolio. The truck wraps, showcasing Asher's Snack Boxes, Coffee Bags, Individually-Wrapped Pieces, and of course our famous Gourmet Pretzels, are not only beautiful and eye-catching, but also make for a wonderful display of product and packaging alike.
These new trucks wraps are unlike anything we have done before, and we couldn't be happier with the outcome!