Let Asher's Do The Heavy Lifting
We are firm believers that it's better to give than to receive — especially when you are giving Asher's! We would be honored to help you show your valued customers you love and appreciate them this Holiday Season so we have built an easier-to-use portal for all your Corporate Gifting Needs. Please follow the steps below to get started today!
step 1. browse
Browse our Gift Options and make your selection. If you are sending gifts to 10 or more recipients, complete the Recipient Address List based on your gifting choice.
step 2. contact us
To confirm inventory availability based on requested quantities, email your completed Recipient Address List to [email protected]
If you'd like to include a complimentary gift message on each item, complete the Gift Message template and email the completed form to [email protected]
Custom gift messages can include your company logo, text, or seasonal image. We can print gift messages in color. Gift tags cannot be personalized with Recipient's name as each gift will receive the same message.
Step 3. check out
Once quantities and delivery destinations are confirmed, an Asher's Rep. will send a digital invoice and request payment be completed online though the invoice.
Step 4. verify addresses
After digital invoice is paid, an Asher's Representative will upload your Recipient Address List into our system. If any addresses need verification, information will be shared for you to provide alternative shipping locations.
Sit back and relax as the thanks come rolling in from your chocolate crazed recipients!
Hear from our happy customers!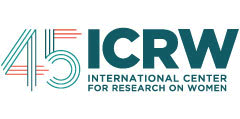 "Hello miracle workers! Thanks to Stephanie and everyone who made it happen!… Last minute ya'll pulled together towers, packed and sent them out, and they should be arriving tomorrow!?!? It's a Hanukkah miracle for Christmas! Thank you for being helpful, and communicating every step of the way, and being reliable and most importantly, having delicious product! Happy and healthy holidays to you all."
"We have worked with Asher's Chocolates for the past several years for our new customer gift baskets. Their products are fresh, delicious and their service has been excellent. We send them a list of customer's addresses with a welcome letter, they then package up the baskets according to our sheet and ship them out; they even provide us with updates! Their corporate program has been very successful for NetCarrier Telecom, and our customers are thankful as well!"