We'd like to dedicate our August Employee Highlight Blog to introducing our Marketing Intern, Stephanie Affatato. She comes to us from Saint Joseph's University in Philadelphia, PA as a Food Marketing Major and Communication Studies Minor. This Fall, she'll be a second semester Senior graduating in December 2019.
Meet Stephanie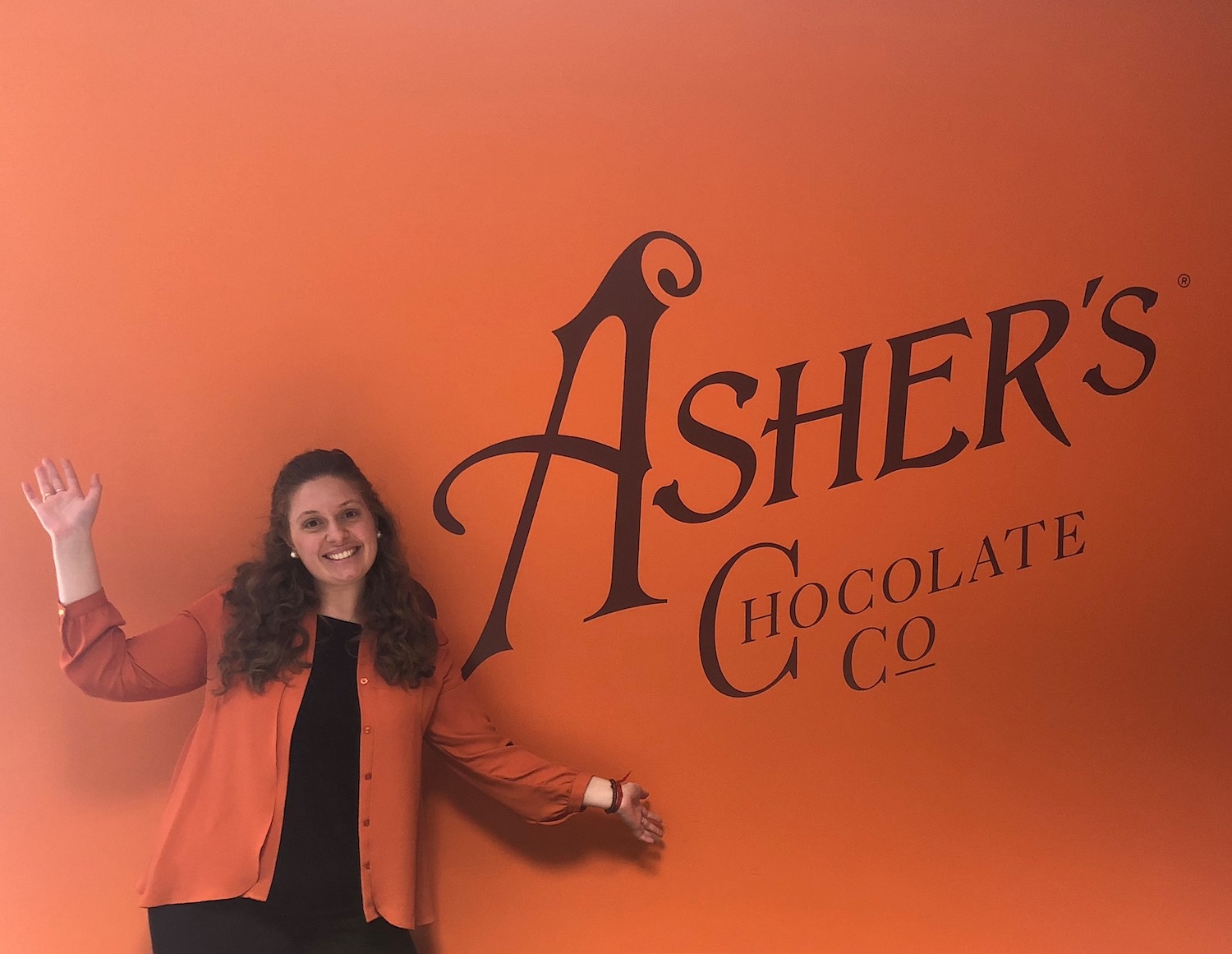 We first met Stephanie at the Saint Joe's Career Fair in the Spring. From there, we brought her in for an interview and then offered her an Internship Position for the Summer of 2019 with our Marketing Department. During her time with us, she has learned an incredible amount of tasty knowledge! Stephanie has been lucky torepresent Asher's at Wayne's Music Festival, travel to NYC to assist in set-up for the Fancy Foods Trade Show and take a trip to visit our Lewistown Factory. On her day to day, you can find Stephanie in the "Marketing Sweet," working on Social Media Content Calendars, writing Employee Newsletters or creating Blogs.
When Stephanie isn't working at Asher's, she's happiest pursing her passion for Volunteering. Stephanie works with several non-profits both inside and outside of college. As an active member of the Saint Joseph's Community, Stephanie serves as a Weekly Service Community Partnership Coordinator, Service Chair on SJU's Dean's Leadership Executive Board, and Sunday Lector at the Chapel of Saint Joseph's.
Extracurriculars
Outside of college, employee highlight Stephanie works closely with The Still Strong Foundation and Michael's Way; both non-profit organizations assisting children and their families in the fight against pediatric cancer. Since Stephanie finds it rewarding to use her voice to advocate on behalf of others, she enjoys attending Giving Fairs and Galas to generate awareness and funds for these significant causes.
Stephanie has had the sweetest Summer being a part of the Asher's Team. Sophie Asher,Jeff Asher's daughter and 5th-Generation Asher says, "Stephanie is a dedicated, hardworking team player. Her positive, upbeat energy is contagious. We enjoy seeing her friendly face around the office. She nothing but delightful!" The two have become fast friends, working on many creative projects and in-store customer samplings together.
Stephanie is extremely grateful for this fun learning opportunity with Asher's and we thank her for a successful Summer!