It's summertime which means endless sun and heat! While we might love tanning under the rays, our chocolates weren't built to withstand these warm conditions! As a result, that's why Asher's Chocolate Co. crafted a perfect summer treat that can beat the heat: FUDGE! Let's celebrate all things summer Fudge with a brief history of this goodie!
About Fudge
Did you know that Fudge is an American creation? Let's travel back to 1886 in Baltimore, Maryland when an American confectioner and chocolate maker "fudged" a batch of caramels. However, his mistake turned out to be the work of genius, with the introduction of a delicious new treat, Fudge! From then on, Baltimore grocery stores sold fudge for only 40 cents a pound. That's a great deal for such a tasty treat!
Growing in Popularity
It didn't take long for the sweetness of Fudge to spread to areas outside of Baltimore, Maryland.  A famous Fudge story credits Vassar College Student Emelyn Battersby Hartridge for spreading Fudge in Poughkeepsie, New York. Miss. Hartridge asked her friend for a recipe to make for the Senior Auction of 1888. Her friend shared a cousin's recipe from Maryland, and you guessed it, the recipe was for Fudge! Emelyn made 30 pounds of Fudge, quickly earning the name, "Vassar Fudge." With the dessert making a hit, other students jumped on board making Fudge by cooking it over the gas lamps in their dorm rooms.
Asher's Summer Fudge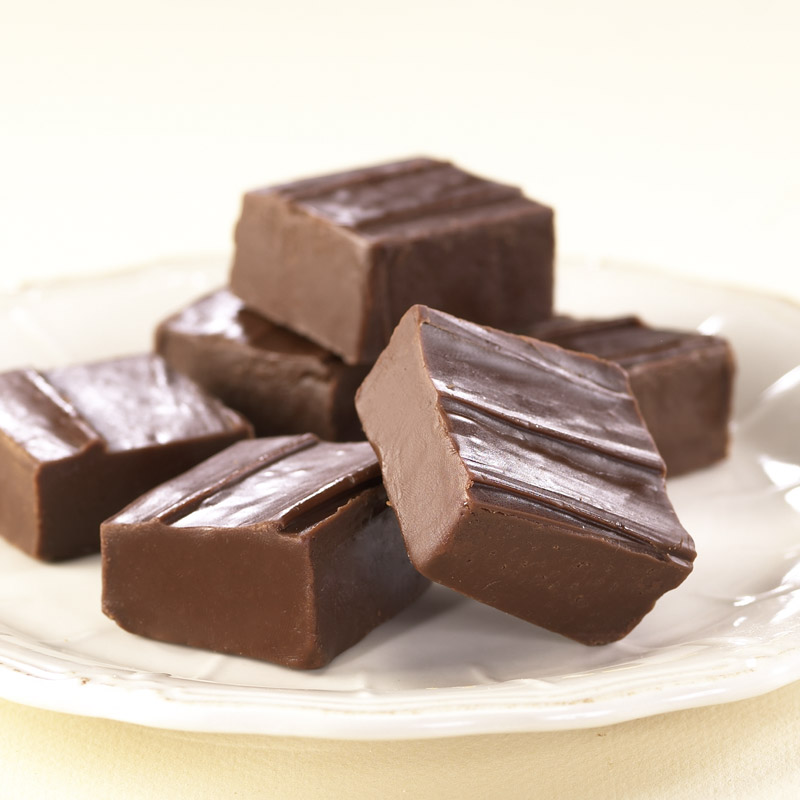 Currently, Asher's continues the tradition of crafting creamy Fudge in honor of the great experts before us. Today, we make a wide variety of Fudge flavors, embracing delicious ingredients and creative concoctions! Some of our favorites include the newly introduced Tiramisu Fudge. This flavor is made of chunks of golden graham crackers, sprinkles of coffee, and hints of cinnamon. Another favorite is the limited edition Vanilla with Sea Salt Caramel Swirl which is our creamy Vanilla Fudge swirled with sweet Caramel complimented by crystals of Sea Salt. However, the most popular is classic Chocolate Fudge which explodes with deeply rich Chocolate flavors.
Because summer is "funner" with Fudge stop by Asher's Retail Stores in Souderton and Lewistown to discover your new favorite treat!