We can't believe it is already August! And that means that before we know it, the summer will be coming to a close, and we'll be sending our children back to school. Hand-in-hand with school is also snacks! When our kids are learning and growing their minds, they need brain food during the day. At Asher's Chocolate Co., we have all the snacks you need to keep both you and your kids happy! Check out these 5 perfect snacks to fuel growing minds.
Mini Grahams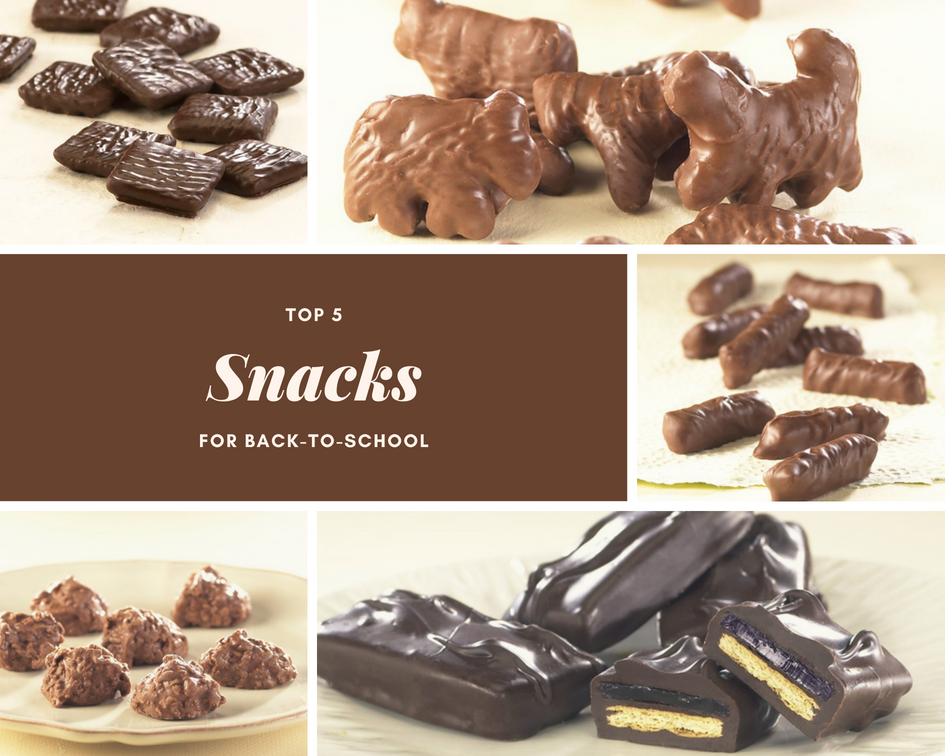 Our bite size mini grahams are an awesome snack and great for kids of all ages. Crispy mini graham crackers are coated with creamy chocolate for a little bite of heaven that you can pop in your mouth. Perfect for a brain and energy boost during a child's mid-day lull!
Chester's Critters
Animal crackers have been a classic kid's snack for years, but what happens when you coat them gourmet creamy milk chocolate? You get Chester's Critters! A fun snack to entertain in between teaching lessons, Chester's Critters are like a visit to the zoo. Your kids are sure to gobble them down!
Pretzel Bites
Chocolate smothered pretzels are our bread and butter, and you can't get much better than these traditional goodies. But when it comes to snacking, we've taken these classic up a notch by shrinking their size! Sweet and salty at its best, our Chocolate Smothered Pretzel Bites are too good to put down.
Potato Chip Clusters
There's not much you can do to improve on a potato chip, except for one thing: coating them in sweet and velvety chocolate. We mix the recognizable crisp of a perfectly salty chip with our delectable chocolate to transform a classic lunchtime side into a satisfying snack that can hold its own. It's like they say: "You won't be able to eat just one!"
Dark Chocolate & Jelly Grahams
Every kid recognizes the classic Peanut Butter and Jelly sandwich. So we've taken this school-time classic and coated it in chocolate for a modern twist on a lunchtime favorite. A crunchy graham cracker is layered with raspberry jelly and then coated with dark chocolate, taking a classic to the next level!
When it comes to back-to-school season, we want to make sure our kids not only learn new things, but have fun doing it. There's nothing better to prepare your kids for a day of learning than packing a yummy chocolate treat! Chocolate is no longer just a dessert, and an Asher's snack is sure to keep both you and your kids happy. To stock up on snacks, be sure to visit us online or call us at 855-8-ASHERS today!