It's no secret that food can trigger emotions, taking us back to a favorite family moment or treasured childhood memory. When the heat is high, and the sun is shining, we tend to reach for things that remind us of simpler times. These 5 classic chocolates have been around for years, but we never seem to tire of them. Here's why!

S'mores
Most known as a classic campfire treat,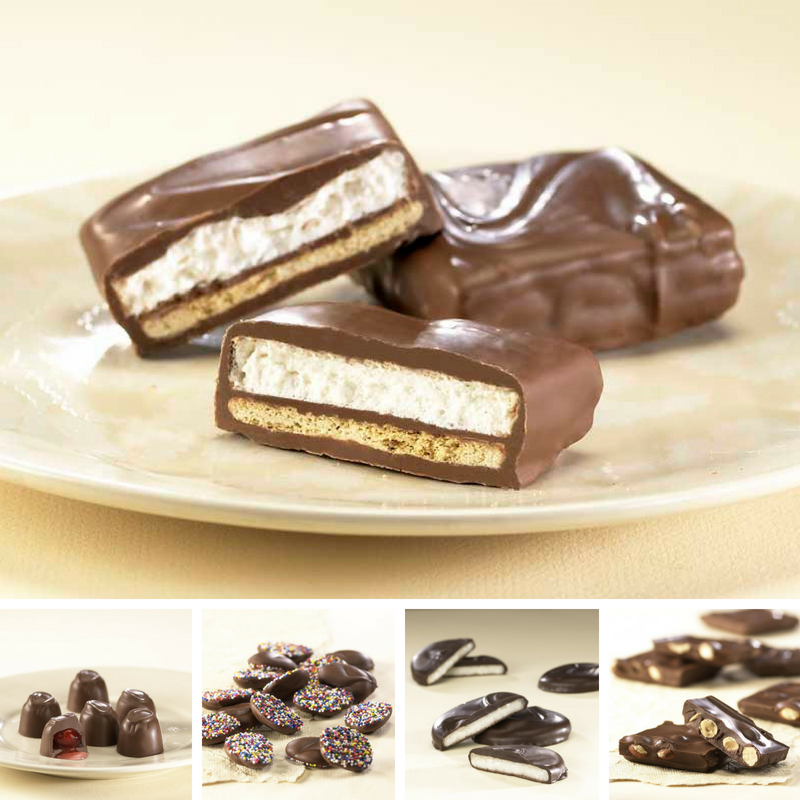 s'mores consist of perfectly combined graham crackers, filled with gooey marshmallow and chocolate. But what happens when you coat the entire sandwich in a blanket of chocolate? You end up with Asher's Chocolates S'mores! This tasty treat has been a summer staple for years, and for good reason. It takes a classic and ramps it up a level.
Cordial Cherries
These delectable treats date back as far as the 1700s, but that doesn't mean that they have lost their thunder. Cherry Cordials are so luscious that they are the perfect temptation for those that love to snack but don't want to sacrifice quality and taste. Tangy cherries and sweet syrup are covered in creamy milk or dark chocolate, creating a rich and scrumptious candy perfect for any summer day.
Nonpareils
It always seems as though Nonpareils make our list of must-haves, but that is because these snackable little chunks of chocolates are not only easy-to-eat but are a favorite all-around. Droplets of either milk or dark chocolate are places on top of candy seeds, leaving the most delectable bite-size treats.
Mint Patties
We've all had a Mint Patty, and there is nothing better when the temperature outside is high. Our handmade patties are the perfect balance of decadent dark chocolate against chilly peppermint, acting as the perfect respite from hot temperatures.
Almond Bark
Creamy and crunchy has always been a classic combination, which is why Almond Bark has made our list of top 5 Classic Chocolates. Milk or dark chocolate is loaded up with crunchy almonds, creating a treat so addictive that you won't be able to eat just one piece.
So when you're craving a sweet treat during the summertime heat, reach for these 5 Classic Chocolates from Asher's Chocolates! Nothing says summer fun like a bit of chocolate. To get all of your favorites this summer, be sure to visit us online or call us at 855-8-ASHERS today!