Celebrating All the Wine Lovers Out There – 'cause Wine Not! 
February, the month of love…
and indulging in every type of chocolate you can get your hands on! Fun fact, this month also holds a special day for our fine wine drinkers. "National Drink Wine Day" falls on February 18, just after Valentine's Day. And for all the adults out there, nothing pairs better than a sweet glass of Rosé and one of our finest Asher's milk chocolate pretzels…or any piece, really. 
As everyone is racing around last minute to grab a bottle of wine and a sweet, decadent box of chocolates, we thought we'd offer some suggestions of the best pairings for both red and white. That way, there is no guessing on what pieces "might" go well with your classic Chardonnay or Cabernet Sauvignon. We have the guide to answering all your questions, along with choices from our best chocolate delights. Your loved one will be so excited when they get their hands on the bottle and box! 
Starting with our WHITE wine lovers out there: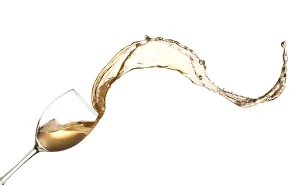 White Chocolate Covered Pretzels – First of all, anything coated in white chocolate will b e extremely satisfying with the sweet, fruity taste of white wine. Our Asher's White Chocolate Mini Pretzels comes in a 4 oz. Cello bag and holds the perfect amount of that salty, sweet flavor you crave so much! These pretzels are bathed in our creamy white chocolate and represent a classic treat.  
Milk Chocolate Animal Crackers – Yes, we hand dip the infamous animal crackers in a bath of the most creamy, rich milk chocolate we will always be known for. What a fun idea of pairing one of the best children's snacks with our delightful chocolate that comes in a multitude of different container sizes for your perfect match! We sell them in a fresh pack, coffee bag, and a snack box. 
Coconut Snowballs – This treat will leave an everlasting party in your mouth. Our vanilla marshmallow and caramel are rolled up and double coated in dark and white chocolate, and topped with our crunchy coconut flakes. Having a glass of the finest white wine in one hand and one of these snowballs in the other will fulfill that sweet tooth! 
Transitioning into our RED wine lovers: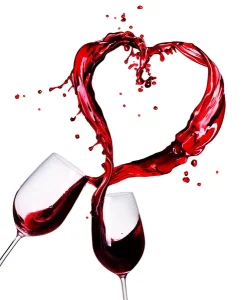 Dark Chocolate Mini Grahams – One of the best staple pieces to be paired with a smooth, dry Cabernet. These mini squares come in a variety of containers, including a coffee bag and fresh pack. If you're looking to have friends over and want a charcuterie board, this will definitely top it off! 
Mini Milk Chocolate Pretzels – This one is a no-brainer. Name a better duo than milk chocolate pretzels and a glass of wine…we'll wait. Our salty, crunchy pretzels freshly dipped in a pool of creamy chocolate give you the perfect snack to pair with a fabulous red wine, ready to enjoy your night! 
Peanut Butter Smoothies – The best trio: peanut butter, chocolate, and wine. Every bite gets better than the last. Creamy peanut butter covered in smooth milk chocolate are bundled together in a 4 oz. Cello bag, holding a generous amount of treats that can be shared…or devoured in a second! 
Dark Chocolate Nonpareils – Last, but not least, these littles bites are just like chips, you can't have just one. With delicious, crisp candy sprinkles dusted over dark chocolate, it is the ultimate chocolate treat. Our Dark Chocolate Nonpareils come in a 4 oz. Cello bag and a gift box. These wash down just fine with a glass of delicious red wine. 
In all, be sure to pick up some fresh, yummy Asher's chocolates this month to celebrate the month of love and wine! All this talk about chocolate is making me hungry…