Our Pennsylvania roots run strong, with factory locations in Souderton and Lewistown. From coating pretzels to filling truffles, there's always something exciting to see at Asher's factories. Lewistown factory produces Asher's Handcrafted Collection of chocolates and confectionaries. Magic lives in the air asConfectioners hand dip, hand swirl, and hand package each item with love. Here's some of our favorite Asher's Hand-Crafted Specialties made in Lewistown!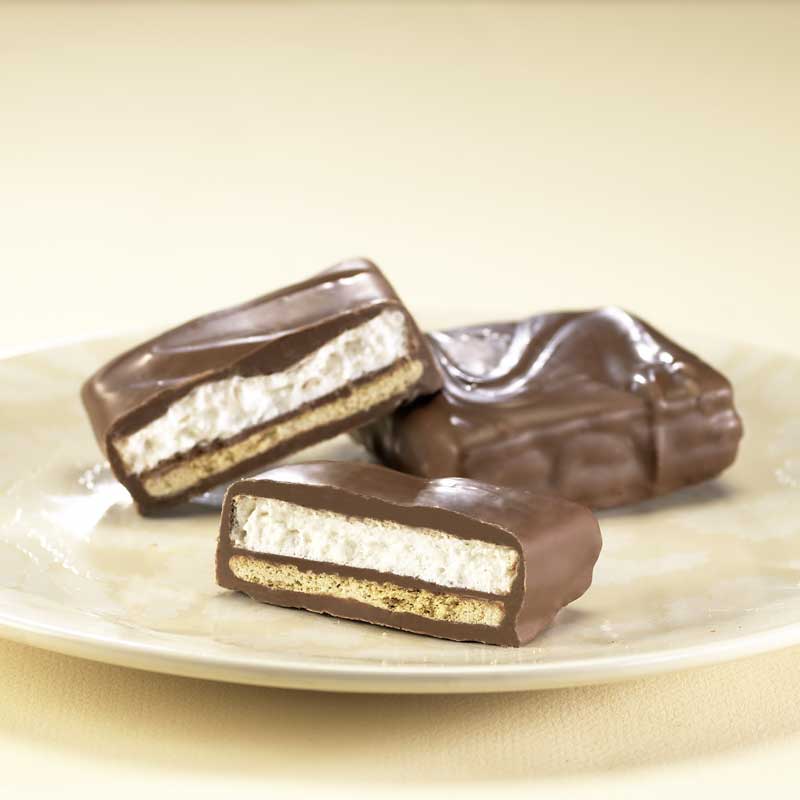 A classic take on a traditional s'more made better by wrapping a sweet, crunchy graham and fluffy marshmallow in a generous coating of milk chocolate. Our friends at Lewistown take extra care to swirl the chocolate design on top of each piece. That's right, the chocolate swirl design on this piece is done by hand! Lucky candy makers place their hands into chocolate then twirl their finger over the piece, creating each beautiful treat. We want that job!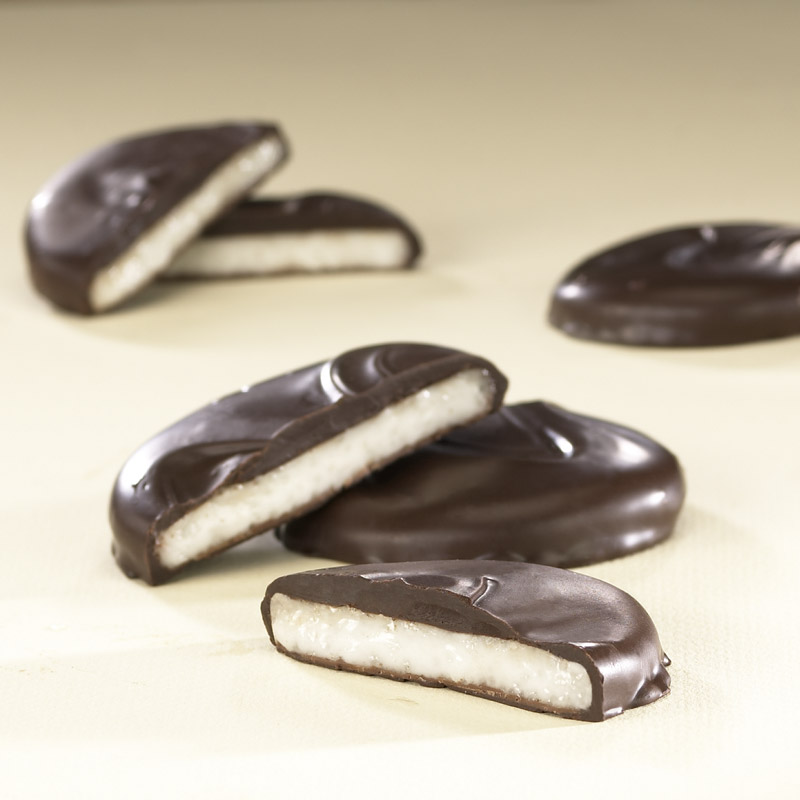 Thick layers of dark chocolate brace against an airy chill of peppermint in these handmade patties. The white mint inside is complimented by a rich coat of dark chocolate. The chocolate shell is complete only when an Asher's Confectionerswirls the signature design on top. It's a wonderful indulgence.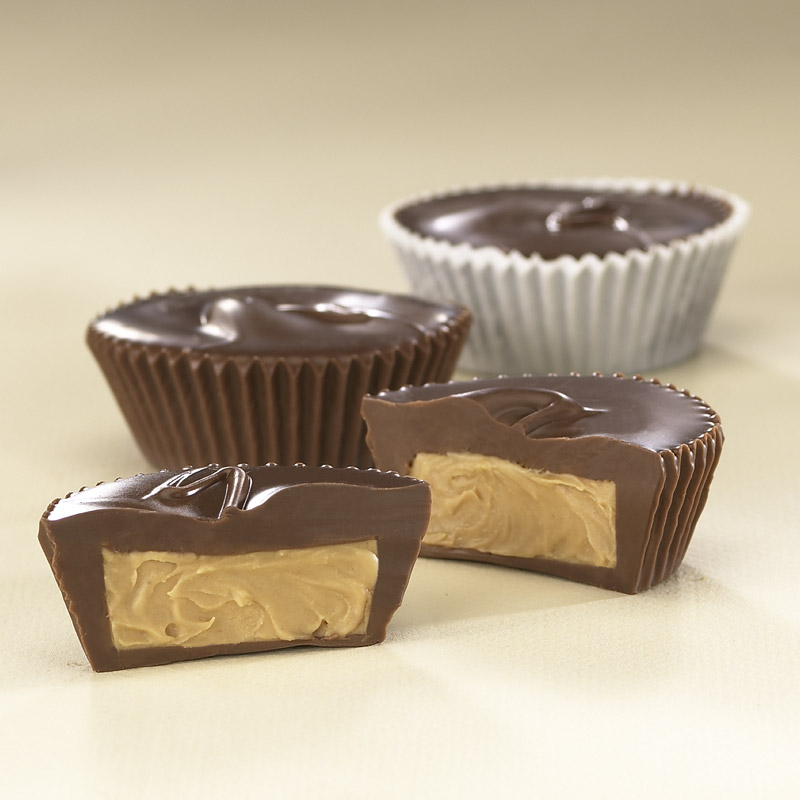 It's no surprise that a chocolate peanut butter treat makes the list! Who doesn't love chocolate enhanced with nuts? Hand filled with love and an extra special peanut butter filling, these cups are over the top delicious. You'll never eat peanut butter without chocolate ever again. The two are truly better together!
Next time you are in the area, make sure to stop by and say hello to our friends in Lewistown. They hold a special place in the Asher's legacy as they hand prepare your favorite goodies. We couldn't do it without them!