Name a more iconic duo than nuts and chocolate! That's right, you can't! This is because nuts and chocolate are a match made in flavor heaven! Bold, nutty flavors compliment smooth, rich chocolate. The popularity of this delicious combination grows with new, adventurous blends, but at Asher's Chocolate Co. we have our list of classic favorites!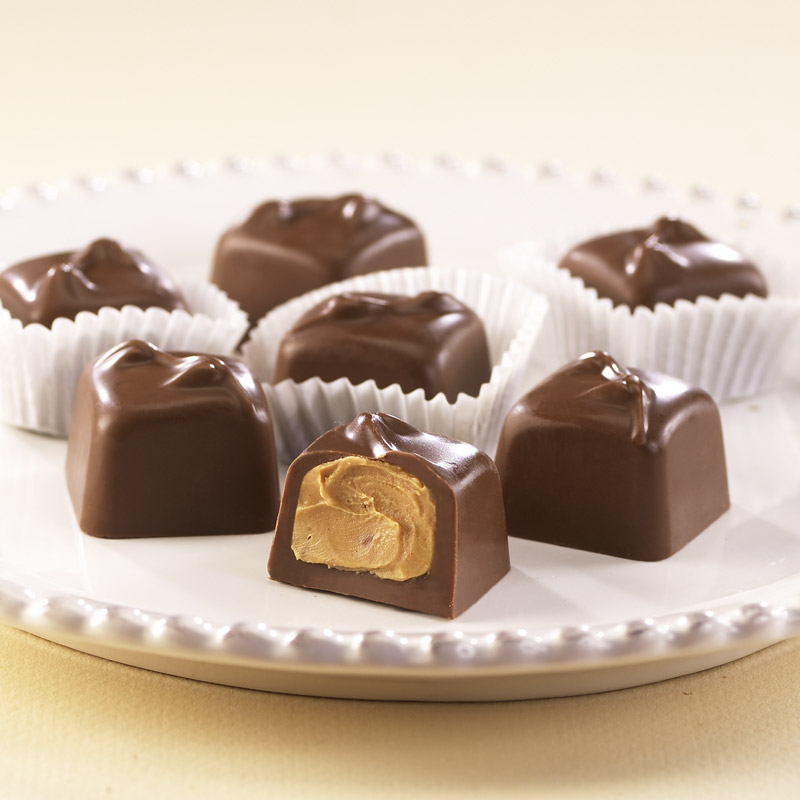 Asher's Peanut Butter Smoothies is one of the most loved combinations of all time but taken to the next level . Smooth milk chocolate hides a creamy peanut butter center in these old-fashioned candy truffles. Our out-of-this-world recipe is enhanced when the oils from the peanut butter mix with the cocoa butter in chocolate. When the two met, the melting point of chocolate decreases, allowing the truffle to melt in your mouth more rapidly, releasing a burst of chocolatey-peanut-butter flavors as soon as it hits your tongue!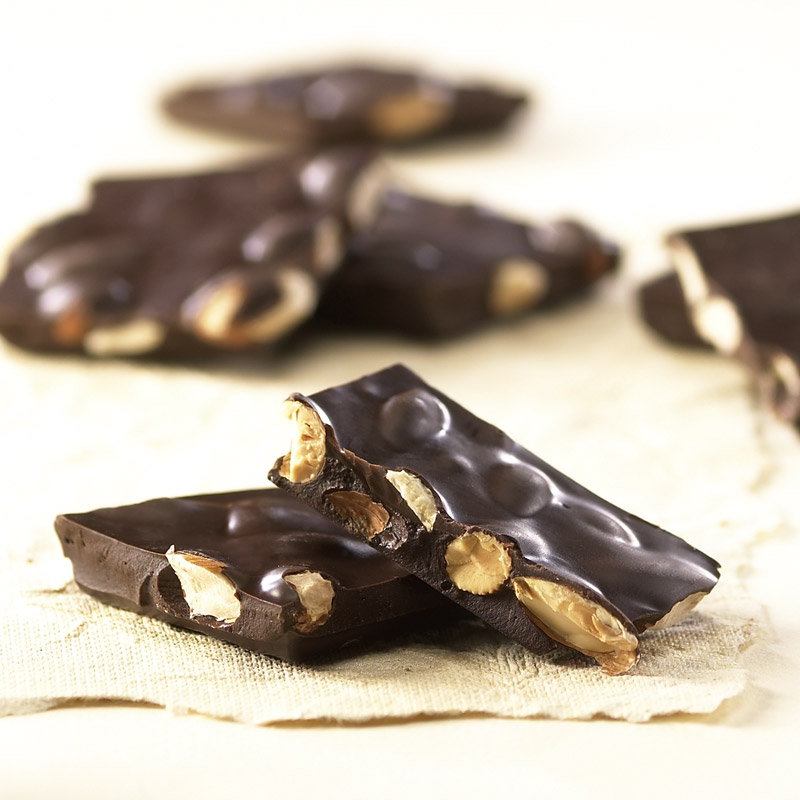 It's the natural flavor and crunch packed in almonds that make this nut the ideal addition to any chocolate treat. A slightly salty almond drenched in a generous amount of milk or dark chocolate makes Asher's Almond Bark an irresistible snack. It's seriously addictive; but, if you don't believe us try it for yourself. We offer plenty of other Almond products to highlight this nut's perfect flavor profile.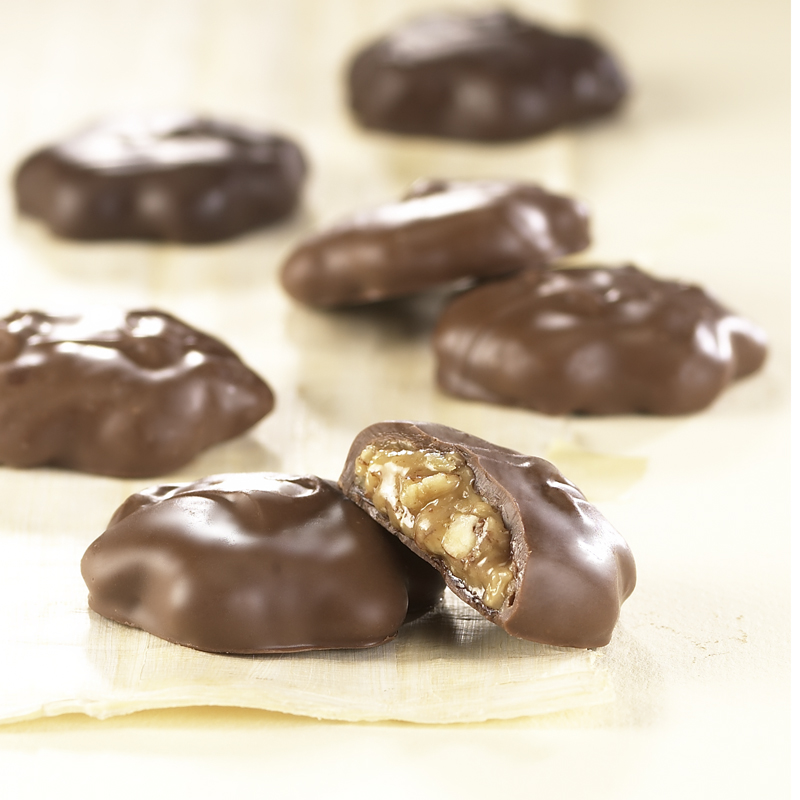 Naturally sweet and tart pecans mix with gooey caramel and milk chocolate in this stylish treat. The taste of chopped pecans completes a harmonious bite of soft caramel and creamy chocolate. In this piece, the salty and sweet balance is unmatched!
Nuts dipped, covered, or smothered in chocolate is always a good idea. When you are craving texture and tastes beyond your normal chocolate fix, reach for a treat with something special, NUTS!