Since Dad always has your back, let Asher's have yours with the perfect Father's Day Gift!  You can't go wrong by showing Dad how much you care when you choose from our wide variety of chocolates available from snackable sizes to gift baskets.  Simply browse our website, choose Dad's favorites (throw in a few for you!), and Asher's will take care of the rest. Seriously, it is that simple. Need  ideas for the perfect gift? Here are some of our picks that you can never go wrong giving.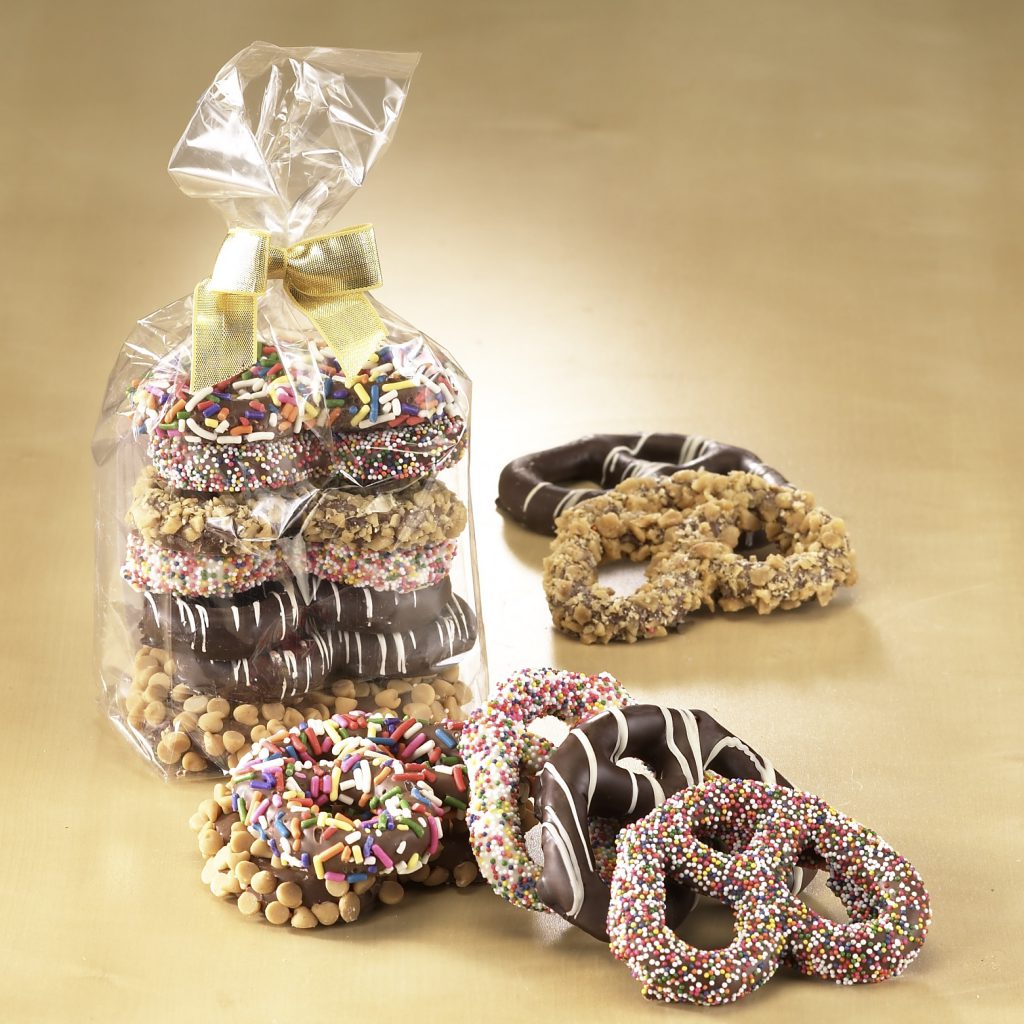 A classic favorite! Dad will love the salty, sweet combination of a crunchy pretzel double coated in smooth chocolate. Available in milk or dark chocolate to crave any Dad's sweet tooth. Looking for special candy fun? Try assorted 3 ring gourmet pretzels, coated with delicious toppings that Dad will love. Hopeful Dad will share? We also offer mini pretzels to enjoy together.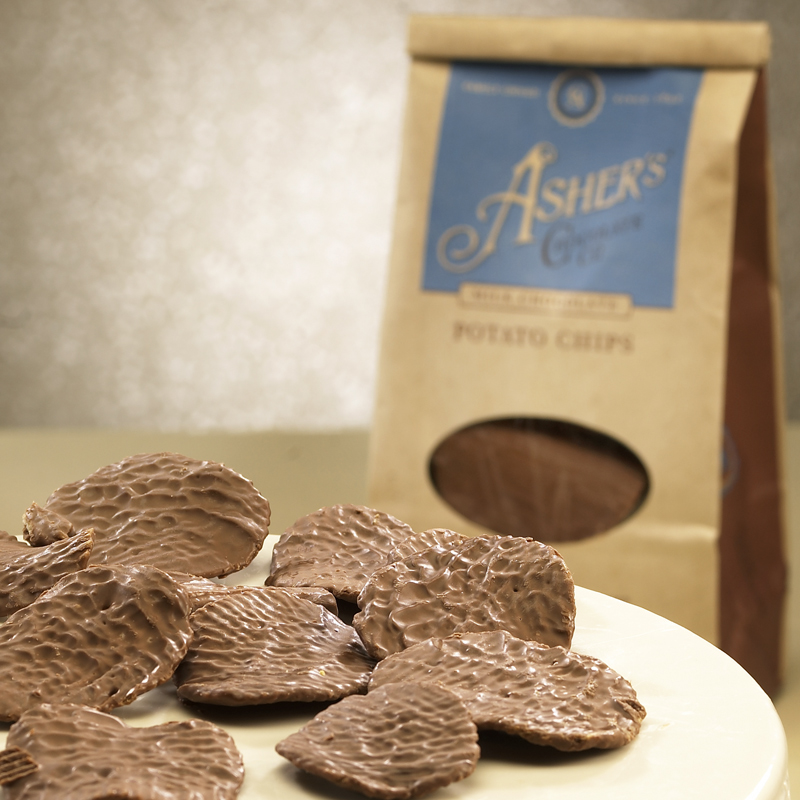 Take game time snacks to the next level! Dad won't be able to resist indulging in this treat that combines a savory potato chip with sweet chocolate coating. Ruffled potato chips hide under a thick layer of chocolate, only to be revealed at his first bite. Pick from sizes that satisfy his cravings.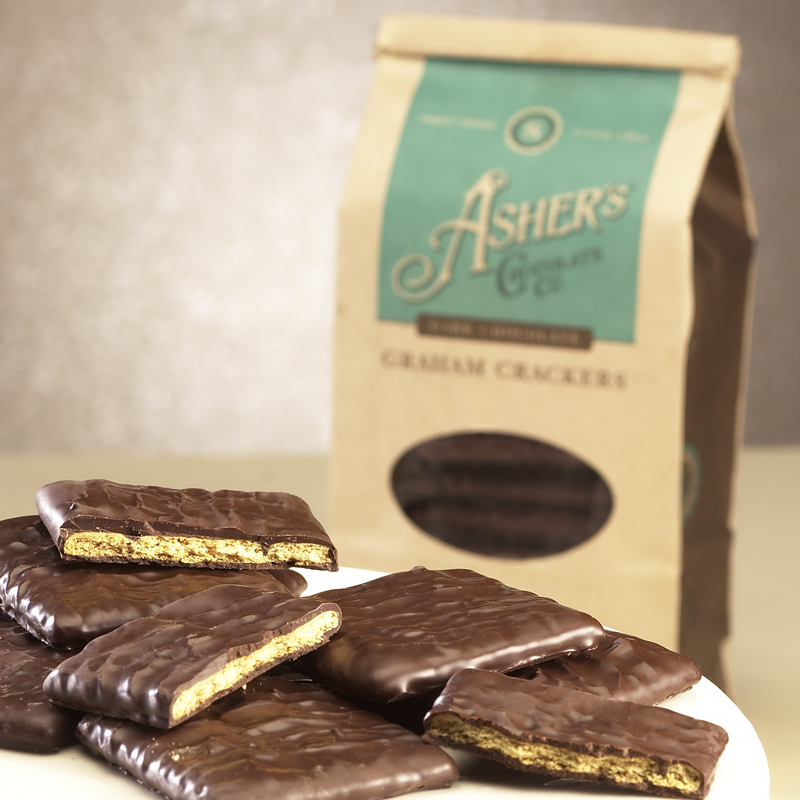 Remind Dad of nights spent together around the campfire. Milk and dark chocolate compliment a honey graham cracker in this delicious treat. Include Asher's around the campfire by having dad start a fire, roasting marshmallows, and enjoying an old-fashioned s'more on one of our grahams. Start a tradition worth celebrating.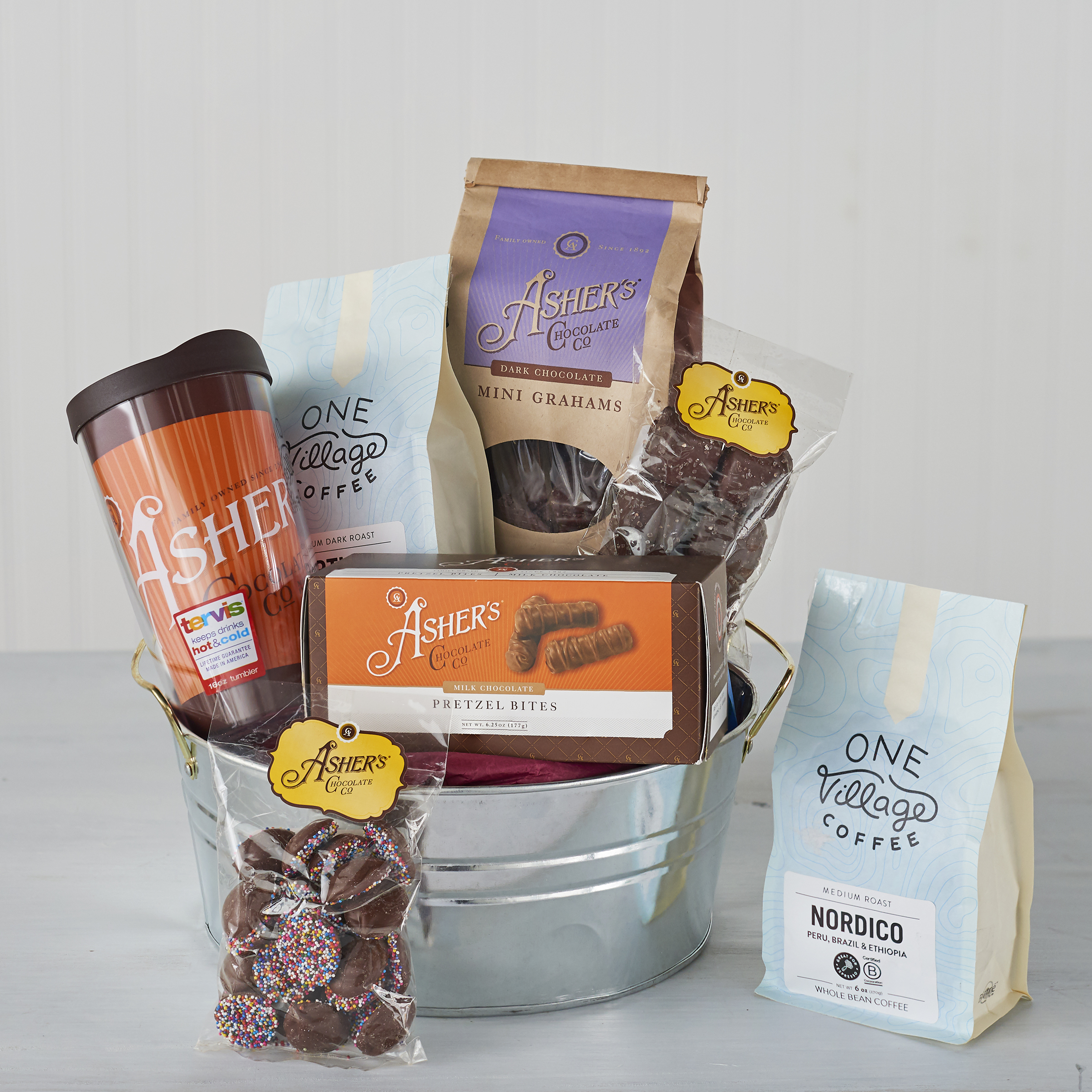 A true chocolate lover's dream, surprise Dad will all his favorites this holiday. Gift trays come ready to give Dad a variety of popular chocolates. He will enjoy an assortment of candies while appreciating the beautiful wrapping.
We didn't mean to make you hungry! Now that you have Dad covered with a Father's Day gift, you can start browsing for yourself! Still can't decide on what to pick for Dad? We understand, everything sounds delicious. Our friendly Asher's team stands ready to assist you through any step of the ordering process.
Thanks for including Asher's as part of your family this Father's Day!