Boo! It's October! And that means it's time for another Employee Highlight! We'd like you to meet our friend, Mitchell McIlhenny! Mitchell came onboard July of 2018, so just over a year ago. He does an amazing job as a Regional Sales Rep covering Western Pennsylvania, Ohio, Kentucky and West Virginia.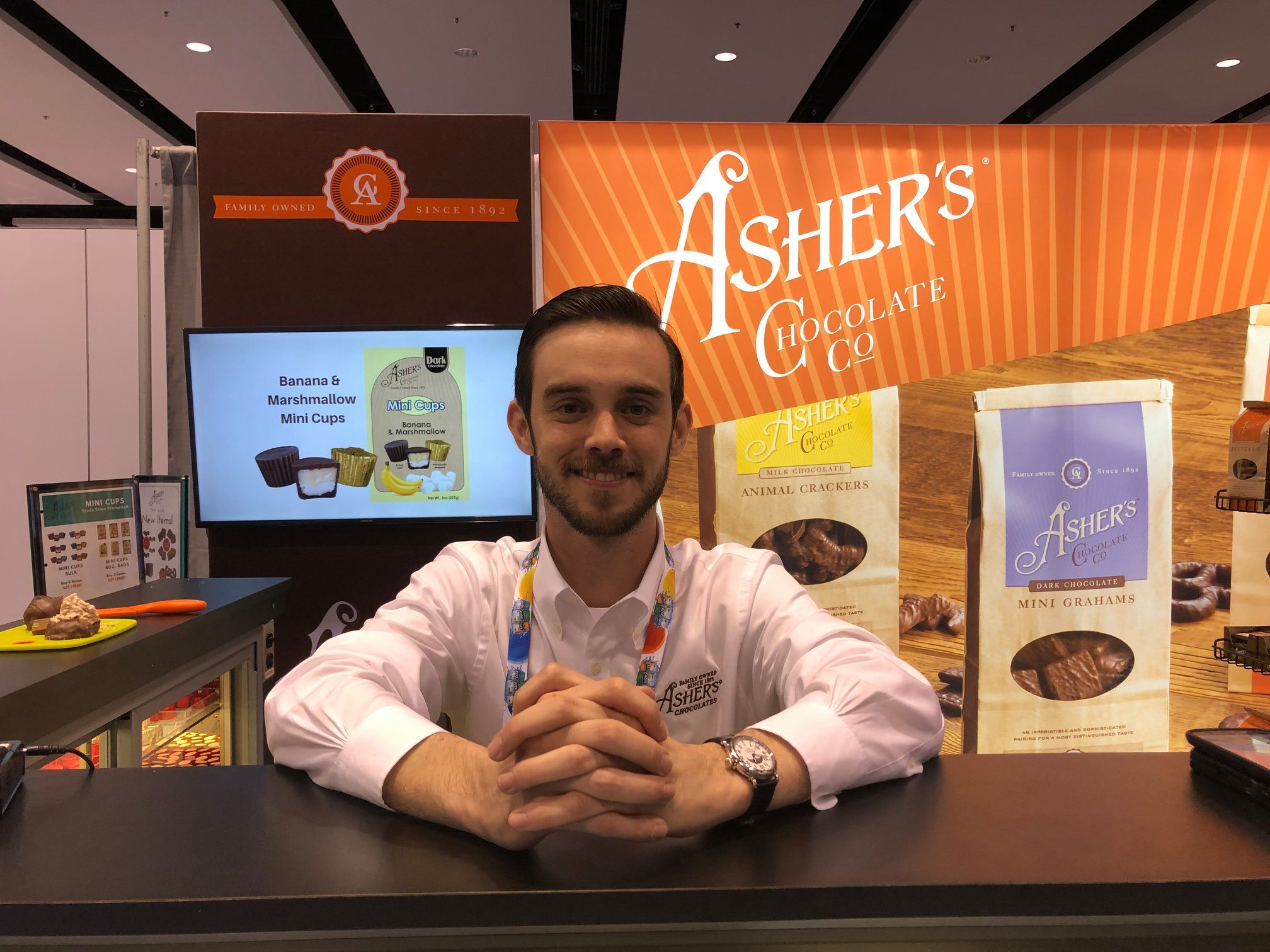 Mitch keeps busy with new and exciting tasks almost every day! Since he's an outside Sales Rep, his days never look the same. He usually spends Mondays in his home office preparing for the week ahead. The rest of his week is spent traveling, visiting customers. Since Mitch covers 4 states, he gets to see a lot of unique cities and towns in areas he never would've gotten to see otherwise. It's always an adventure when Mitch hits the road!
Mitch's favorite part of this job is being about to meet so many new people! Building relationships with his clients and making new ones through cold calls is enjoyable for this social Rep. Mitch puts his creative side to work by brainstorming different ideas that can help us as a company. His goal is to support Asher's doing the best for our clients and their end consumers.
When employee highlight Mitch isn't working hard, he spends his free time participating in a variety of fun activities. You can catch Mitch skating on the ice, playing in several recreational hockey leagues. To further his professional development, he is an active member of the Pittsburgh Young Professionals.  He loves trying different bars and restaurants in the Pittsburgh area with friends. Mitch is a big music and movie fan, so he likes to see concerts or movies whenever he can.
We are so happy to have you on our team, Mitch! Celebrate your highlight by indulging in your favorite Vanilla Buttercreams! And, don't forget to ask Mitch about our NEW Mini Cups Line! His personal choice is the Peanut Butter and Jelly Mini Cup if he had to pick just one to eat!