Dating back at least 3,000 years, Egyptian hieroglyphics provide proof that sugar confectionery existed as an art form. The Romans viewed a confectioner as a highly skilled craftsman. In fact, their regard for these culinary artisans was so great that they created a confectioner's kitchen. As a result, the kitchen was complete with pots, pans and other utensils that were similar to their modern counterparts.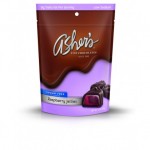 Consequently, archeologists found this evidence upon excavating a kitchen at Herculaneum. Without sugar, these early cultures created their unique confections by mixing fruits, nuts, herbs and spices with honey.
Throughout the Middle Ages, Europe had a limited availability of sugar. As a result, apothecaries made and sold sugar confections at high prices that only the very wealthy could afford. The Venetian import of sugar from Arabia in the 14th century prompted a significant change in the way candy was manufactured.
In 1516, Spanish explorers rediscovered cacao. In fact, chocolate is made from cacao. By the 16th century, confectioners had learned to create candy by mixing boiled sugar with fruits and nuts, and then molding it into various elegant shapes by hand. In the 17th century, sugar had become readily available, prompting American and British culinary experts to try their hand at creating similar concoctions with boiled sugar, fruit and nuts.
By the late 18th century, machinery for candy manufacturing was in the beginning stages of development. In fact, the ability to manufacture candy by machines prompted huge growth in the candy making industry. This was to the point that by the middle of the 19th century, over 400 American factories were mass-producing candy.
Historical Timeline of American Candy Companies
In 1765…
Colonial America established the first chocolate factory.
In 1848…
John Curtis created chewing gum from tree sap. The inventor gave it a brand name by calling it "The State of Maine Spruce Gum."
In 1880…
George Renniger of the Wunderlee Candy Company invented candy corn. The company no longer exists today; however, candy companies in the United States make over 35 million pounds of candy corn every year. People recognize National Candy Corn Day on October 30, the day before Halloween.
In 1890…
The Piedmont Candy Company was founded in Lexington, North Carolina. The company became famous for its popular Red Bird Peppermint Puffs.
Chester A. Asher founded a small candy store in the heart of Philadelphia in 1892. The store sold things like homemade jams and cakes, ice cream and jellies, as well as rare candies and visually appealing European-inspired bonbons. It didn't take long for Asher's name to become synonymous with quality. Therefore, Asher moved his candy store into a larger location, in Philadelphia's historic Germantown. Today, Asher's Chocolates is a much larger, bustling business. The company acquired Goss Candies in Lewistown, Pennsylvania, and that facility is the place where the famous Asher's Chocolate Covered Potato Chips are created. Asher's Chocolate Co. distinguishes itself as the oldest continuously family-owned candy company in the United States.
The year 1893 is arguably one of the most significant years in the historical development of American candy companies. During that year, William Wrigley, Jr. introduced Wrigley's Spearmint Chewing Gum and Juicy Fruit Chewing Gum. At that time, the Zeno Manufacturing Company was making the gum, but by 1908, gum sales were so high that the company was making $1 million a year on chewing gum sales alone. Three years later, Wrigley took over Zeno manufacturing and renamed the company "William Wrigley, Jr. Company."
Although he already was an established candy maker, an interest in chocolate prompted Milton Hershey to attend the 1893 World's Columbian Exposition in Chicago. He was so impressed with what he saw that he purchased innovative chocolate-making machinery from Germany and had it shipped to his Pennsylvania factory, at a great personal expense. Consequently, he went on to make the first American chocolate bar that same year.
In 1896…
Leo Hirshfield invented the Tootsie Roll, naming it after his daughter. Today, Tootsie Roll Industries is still a publicly traded company on the New York Stock Exchange, and the original company still makes the candies.
In 1901…
Three candy companies merged to form NECCO – The New England Company. Their famous NECCO mints became popular in the United States in 1908. However, prior to 1908, Canadians enjoyed them in every province.
In 1912…
Clarence Crane invented a non-melting candy alternative to chocolate. The alternative was called "Life Savers" with the intent to be sold as a summer candy. The first and original flavor was Pep-O-Mint. Now, there are 40 additional flavors.
Overall, the history of candy making in the United States is important, not just for the beloved treats that have made these companies so famous, but also for what they have contributed to American manufacturing. Over the years, many candy companies have come and gone. However, Asher's Chocolate Co. has stood the test of time. Not only are they still in business, but the same family has led to their continued success. Because of our commitment to our family and our customers, generations of Americans will enjoy the chocolate creations of Asher's, a company whose tradition is as American as apple pie.