While 2020 was a year like no other, Asher's remained resolute in our promise to stay involved in our community. Throughout 2020, we participated in plenty of sweet 2020 events that made it a memorable year for all involved!
Donations for Essential Workers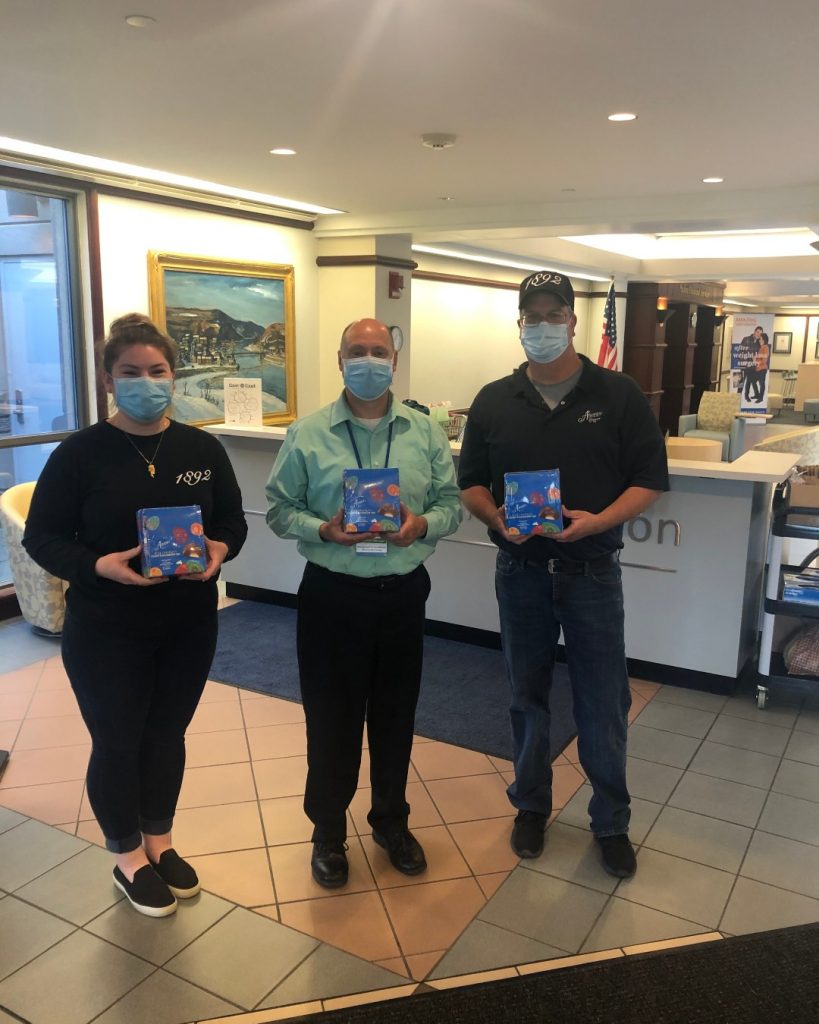 The real MVPs of 2020 were frontline heroes and essential workers. While these strong individuals worked tirelessly to help our community, we knew our neighbors could use a sugar rush. So, Asher's did what we do best…share chocolate confections for instant smiles.
Local organizations, such as Abington Lansdale Hospital Jefferson Health, Grand View Hospital and Suburban Community Hospital shared donations of scrumptious confections with doctors, nurses and staff. The Einstein Team in Philadelphia enjoyed bags of our popular Mini Cups. It was a real surprise when the Asher's Truck pulled up with a delivery.
Chocolate Thunder Race Night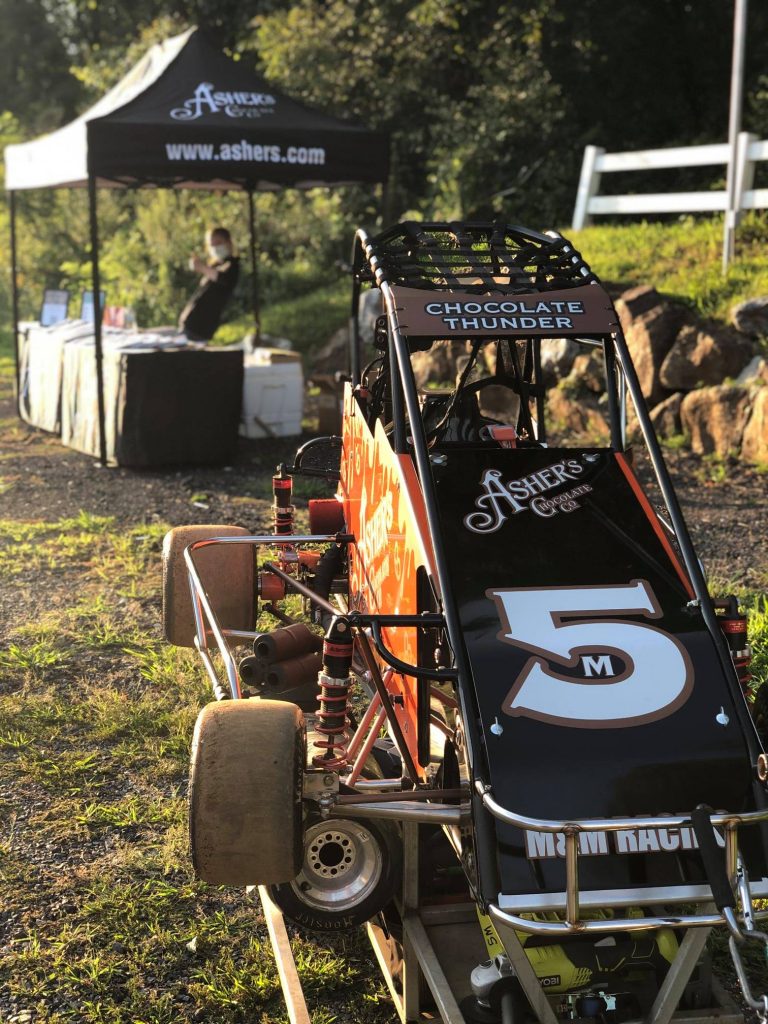 In the summer, Asher's geared up for fast night of fun at the MCQMRC with the Official Asher's Race Car Driver of 5M M&M Racing! Our driver raced into first place while fans cheered him on during Asher's Night at the track. To keep everyone fueled, Asher's handed out swag bags of chocolate pretzels. It's always fun to watch Chocolate Thunder leave the competition in its chocolate dust.
QVC Exclusives
Lights, camera, action and chocolate craze! Asher's continued our television run with an exclusive offer for QVC's Christmas in July. Our chocolate factory was filled with the holiday spirit, while in advance of the season. Our gift set included, Hot Cocoa Caramels, Red Velvet Trees, Peppermint Patties, Peppermint Pals, and dreamy Marshmallow pieces. This special offer debuted in a regular and sugar free offer, to include everyone on your gift list. Truly magical!
Elmwood Park Zoo is Wild for Asher's
Too bad animals can't enjoy chocolate, but that doesn't stop Asher's from partnering with our friends at Elmwood Park Zoo. Being a staple in the community, the Zoo attracts local families to enjoy a day of wonder. To keep children and parents alike ready to keep up with the crazy animals, Elmwood offers Asher's perfectly themed treats. Friends enjoyed snack boxes of Chester's Critters at Elmwood Park Zoo and Brew and Wild Lights Events. How perfect that our chocolate treats match the festivities!
We cannot wait to see what 2021 has in store for us. Asher's will always be your favorite, local candy shop. No matter what this year has in store, Asher's will be here for your sugar craving.