Asher's had a year like no other during 2020. While some not so sweet things were happening, we made the most of it by giving back through community engagement. As a caring member of our hometown, we wanted to show our support the best way we know how…chocolate! This is how we 'sprung' into action in 2020! 
Essential Workers for the WIN!
Health care personnel, medical response teams, and emergency workers were on the front lines of 2020. We couldn't have survived without their dedication to keeping our communities safe; so, Asher's wanted to pay it forward with chocolate covered creations!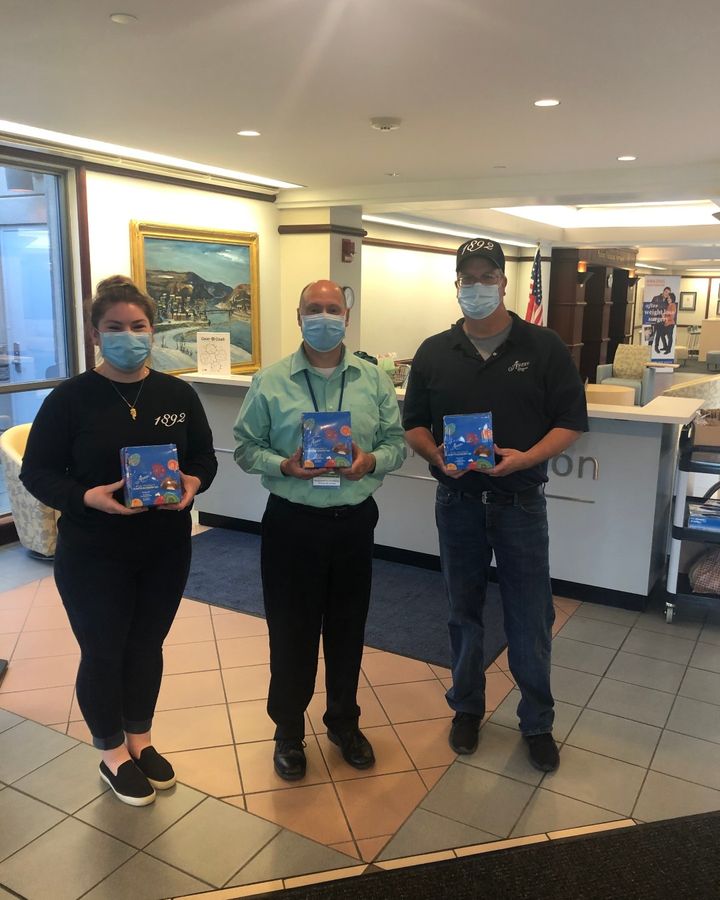 Our first order of business was to thank the heroes at Einstein Health Philadelphia. There was no better gift than an assortment of Mini Cups. We delivered hundreds of cases of Mini Cups via Asher's Truck, to the hardworking Team in Philadelphia. Doctors, nurses, staff, and associates received delicious confections with a special message to thank them for their work during our greatest time of need.
Next on the donation route was a stop at Suburban Community Hospital and Grand View Hospital. While summer plans changed for everyone, Asher's was determined to make the sun shine for those who were saving the day. It was full speed ahead as the Asher's Truck raced to Abington- Lansdale Hospital Jefferson Health for a sweet surprise. The Asher's Donation Team was meet with warm smiles as we unloaded pounds of chocolate at each location.
After a summer storm destroyed our neighbor's Zoo, we knew we couldn't just sit by idly. The storm flooded Most of the facility, causing giant trees to land on animal displays. Thankfully, the staff safely moved all animals; but, to return to their homes, major renovation was required.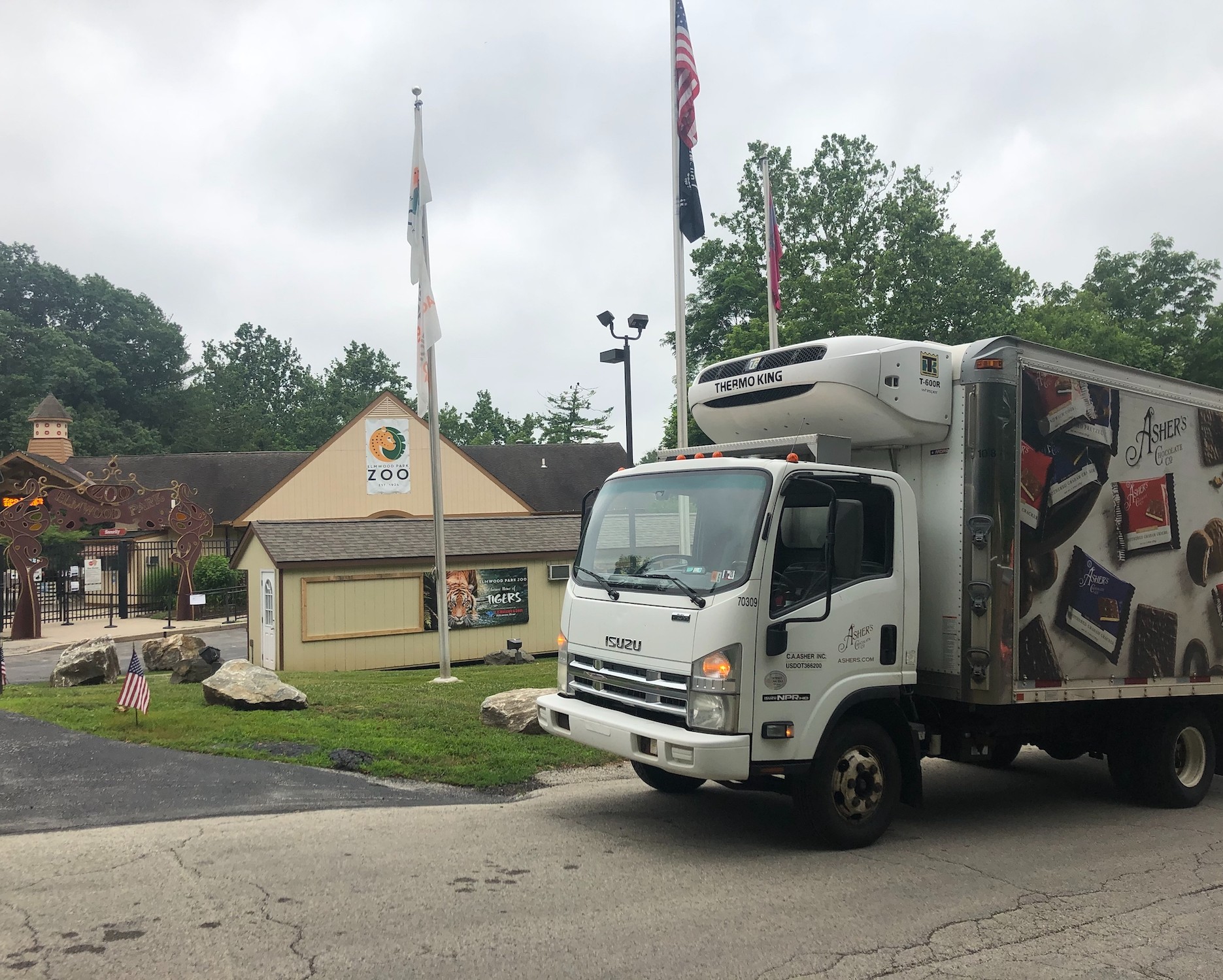 To help fundraising efforts, Asher's donated treats to add into snack packs for volunteers. Our Chester's Critters make the most perfect confection because who can resist chocolate smothered animal crackers! Our Zoo friends were so grateful for our contribution, they invited members of the Asher's team feed the giraffes!     
Cans Because We Care
Manna on Main Street is a local food bank near our Souderton factory. So, when Asher's Associates decided to organize a food drive to help the less fortunate, Manna on Main Street was the best choice! The drive started before Thanksgiving. We extended collections due to the popularity to gather even more essential items. Asher's donated over 1,000lbs of goods over the span of the drive!
Our Lewistown facility also participated in the drive by donating over 75lbs of food during December. The staff decided unanimously to donate the food to the homeless shelter of Lewistown. In addition to food, one Lewistown associate brought in mugs filled with peppermint candy. Imagine the glee that the people felt on Christmas morning when the mugs and food were distributed to them! We even received a letter of gratitude from the shelter manager which was share with all!
Let's not forget the power of neighborhood commitment, community engagement, and chocolate to get us through hard times. Asher's looks forward to another year of working with our extended family for the greater good!