At Asher's, we are one big family and we want you to meet the staff! Mary Ellen Ruskowski (AKA Mel) has been working at Asher's since August 1982, that's just over 31 years! Mel started at Asher's when she was 17, as a candy packer. Just a short five years later she was the lead lady in production. When she first started she was very intimidated and had to learn things quickly in order to keep up, and now you can definitely say that 31 years later, Mel knows (almost) all there is to know about Asher's and chocolate!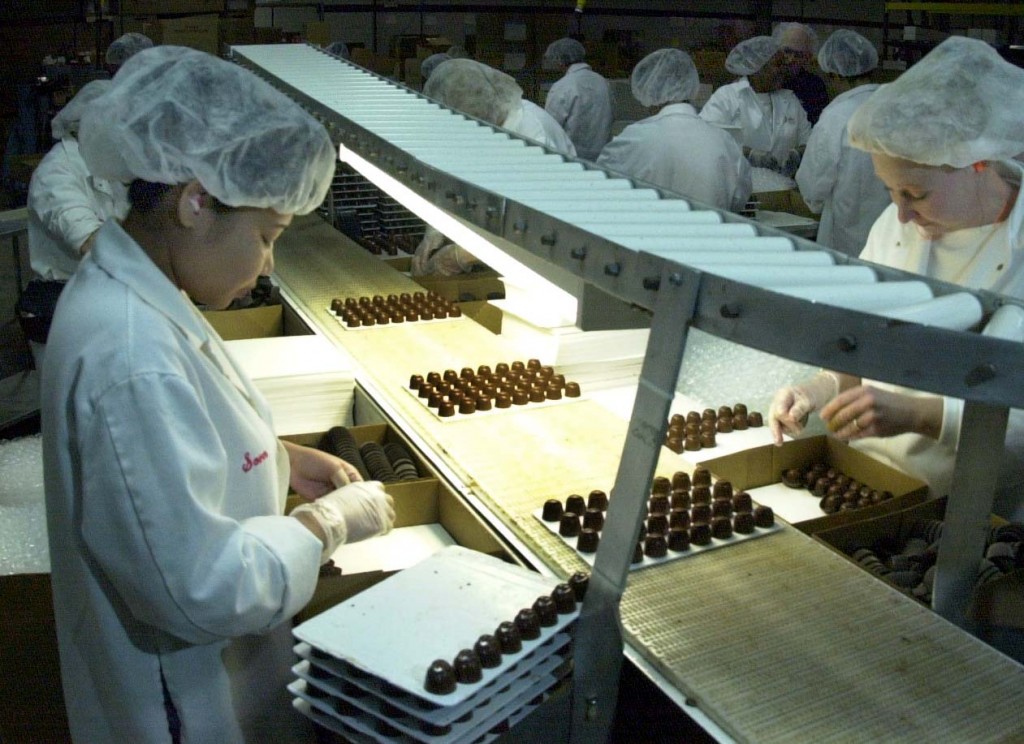 Today, Mel is the manager of online sales and gives one of the best private tours of the Asher's chocolate factory that you can receive. When asked about her favorite part of being an Asher's team member, Mel said, she enjoys interacting with the people she works with because she's such a people person.
Keep reading for more information on Mel and her favorite aspects about Asher's.
Q: What's the most rewarding part of being on the Asher's team?
A: The ability to make people happy once they receive their package of chocolate covered treats. There's really nothing like it!
Q: Which Asher's chocolate covered treat is your favorite?
A: Well it's not quite a chocolate covered treat but the Caramellows are my absolute favorite.
Q: How many personal tours of the chocolate factory have you given? What part of the tour is the most exciting part for you?
A: Oh, I've lost count over the years as to how many tours I've given. I do love to watch the excitement that people show once they get to see and witness the whole process from start to finish.
Q: What aspect of Asher's do you boast the most about?
A: The Asher's family. They really make you feel like you're part of the family and I like coming to an environment like that every day.
Q: If there was one thing people should know about Asher's, it would be________?
A: We've been using the same recipes for over 121 years now! We never skimp on the ingredients so you know every time you reach for an Asher's chocolate covered treat it will be the same it was 40 years ago!