Bed times are in full affect now that summer is over, but that doesn't mean the fun has to stop. Keep smiles on faces long into the school year with Asher's Chocolate Co. snacks that are the perfect treat. Whether you add it to a lunchbox or pack it as an on-the- go snack between practices, Asher's Chocolates make it easy to add sweetness to every day. Your little ones will never forget their lunchboxes on the school bus ever again! Not when it's packed with these Asher's goodies.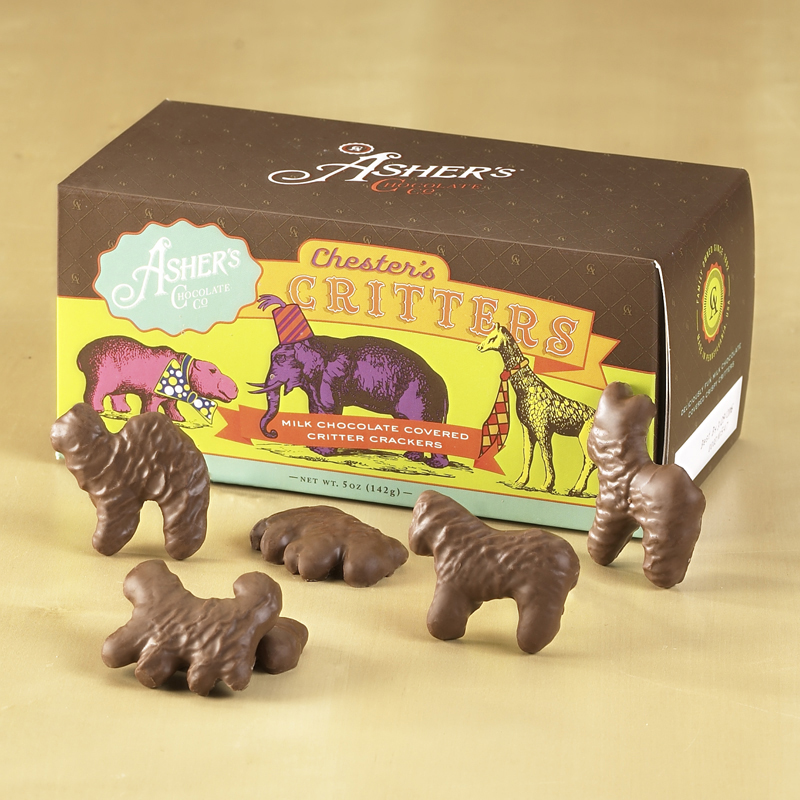 Your energetic little animals will go wild over Chester's Critters! Animal crackers coated in a layer of delicious chocolate jazz up snack time. An adorable snack box, colored with cute animals, cages the untamed treats inside. Go ahead, unleash the yummy beasts!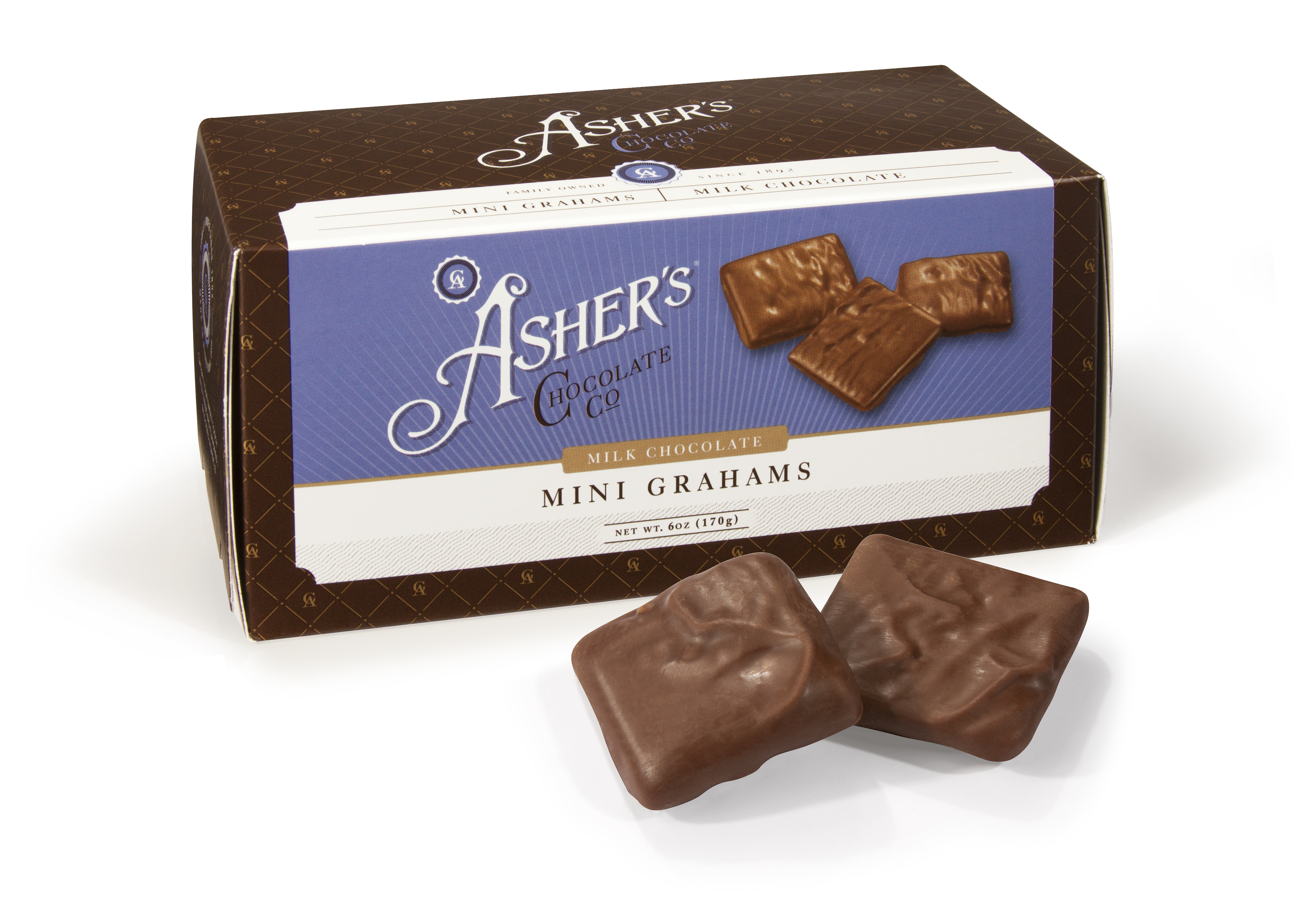 Move aside plain, old graham crackers! There's a new favorite on the playground, Chocolate Smothered Mini Grahams! A convenient snack box holds handfuls of sweet Mini Graham Crackers smothered in rich chocolate.  Mini Grahams rule and fuel recess!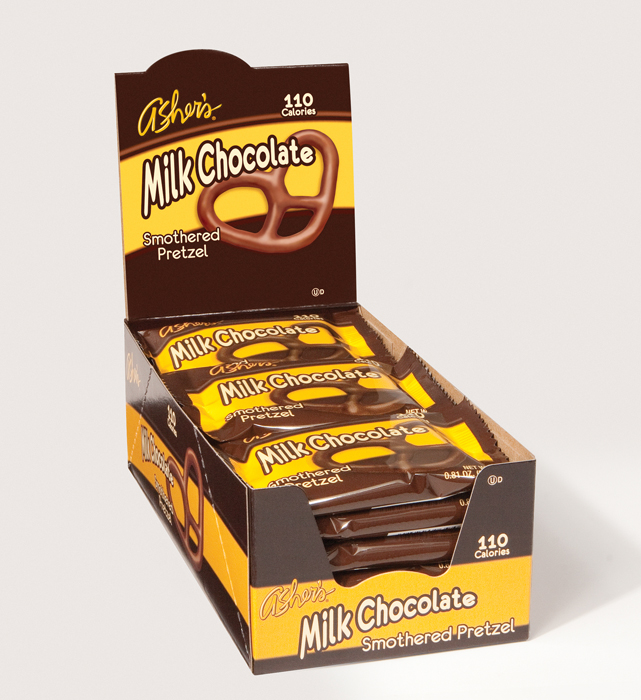 Trade lunches? No thank you! Not when you have Asher's individually wrapped chocolate goodies! Kids will enjoy salty, sweet pretzels, crispy graham crackers, and delicious sandwich cookies all coated in a generous layer of chocolate. Pieces are individually foil wrapped for ease and freshness. Everyone can pick their favorite piece for an afternoon pick- me- up that's sure to please.
A classic, made mini for your kiddos delight! All the flavor of Asher's signature Chocolate Covered Pretzels just bite sized for tiny mouths. Mini Chocolate Covered Pretzels are an A+ reward for a job well done!
We believe that every day can be enjoyable, even routine school days, with the lip-smacking additions of Asher's chocolates. No more dull school lunches or mediocre treats. Pack an assortment of Asher's as well-deserved surprises for your children. A full day of learning and practices deserve indulgences worth celebrating.