Asher's Chocolate Co. is full of incredibly gifted and talented people. As a result, we love encouraging our employees and utilizing their talents as best we can. That is most certainly the case with our September Employee Highlight, Jenn Jones!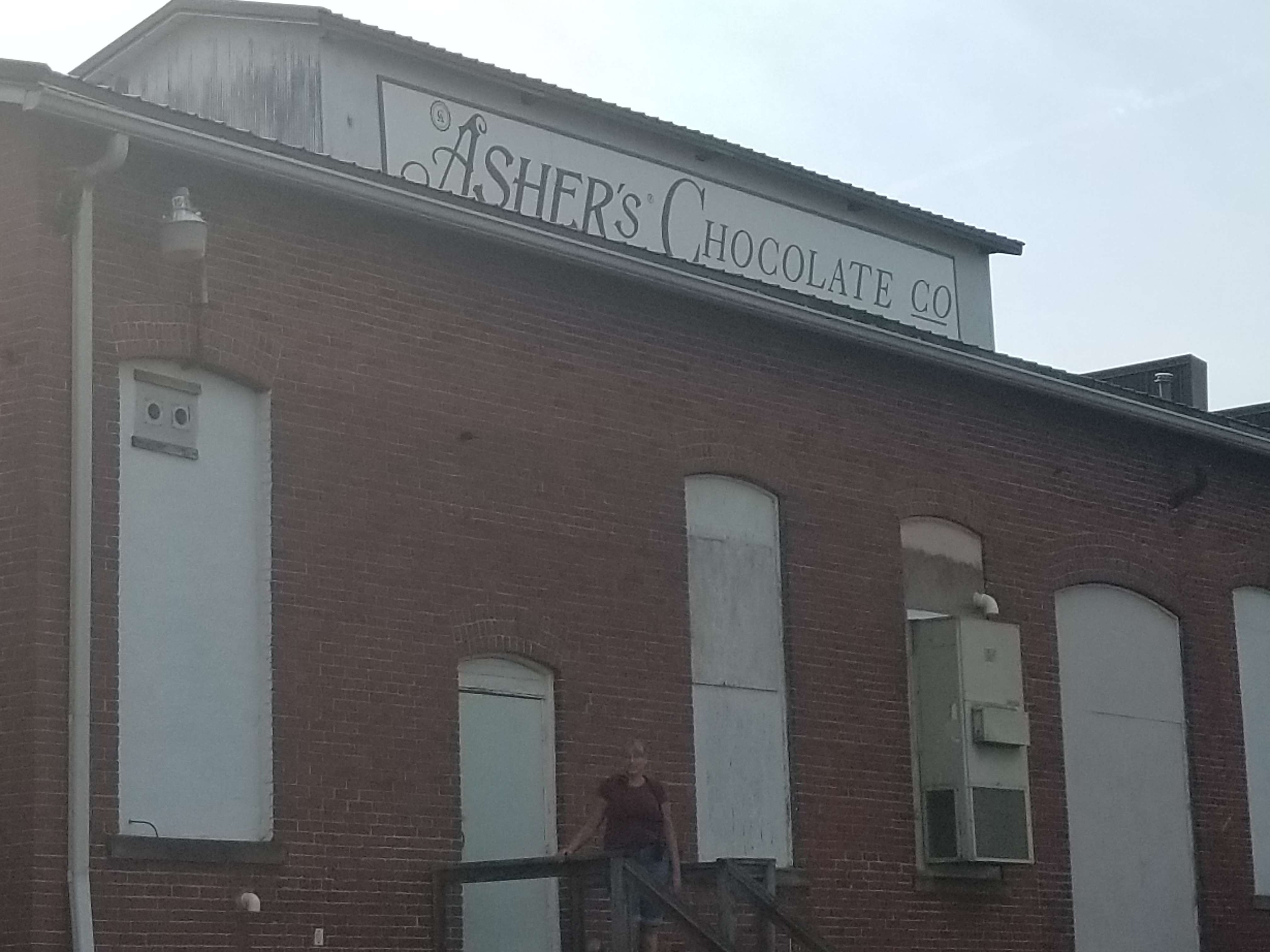 Jenn has been with Asher's since 2000, and is the Enrobing Lead to the team at our Lewistown, PA factory. However, in addition to being a wonderful leader and huge asset to the chocolate-making world, Jenn is also a talented artist. In fact, if you look up as you enter our Lewistown factory, you will be able to admire some of her work! The beautiful new sign above the factory is her work.
In addition to painting the building-topper sign, Employee Highlight Jenn has also painted the trim along the ceiling in the Lewistown Retail Store.
A talented artist, Jenn has contributed a great deal to the Lewistown location, even designing cases for display of our products at the Grange Fair, as well as a gorgeous retirement card for a fellow coworker.
Always generous with her time and talent, Jenn leads youth cave explorations and rescues animals, including reptiles.  Along with her daughter Hannah, Jenn enjoys hiking in the area's beautiful parks. Jenn's talents extend beyond signs and cases, she even designs and creates her own tattoos.
Asher's wishes to acknowledge and thank Jenn for all her contributions to not only Asher's, but to the Lewistown community! We could not be happier to call her a member of the Asher's family!