This month we'd like to introduce you to the wonderful Employee Highlight, Julia Alspach. Julia joined our Asher's family on June 18, 2018; she's continuing her journey as a Regional Sales Representative in Delaware, Maryland, DC, and Virginia.
Meet Julia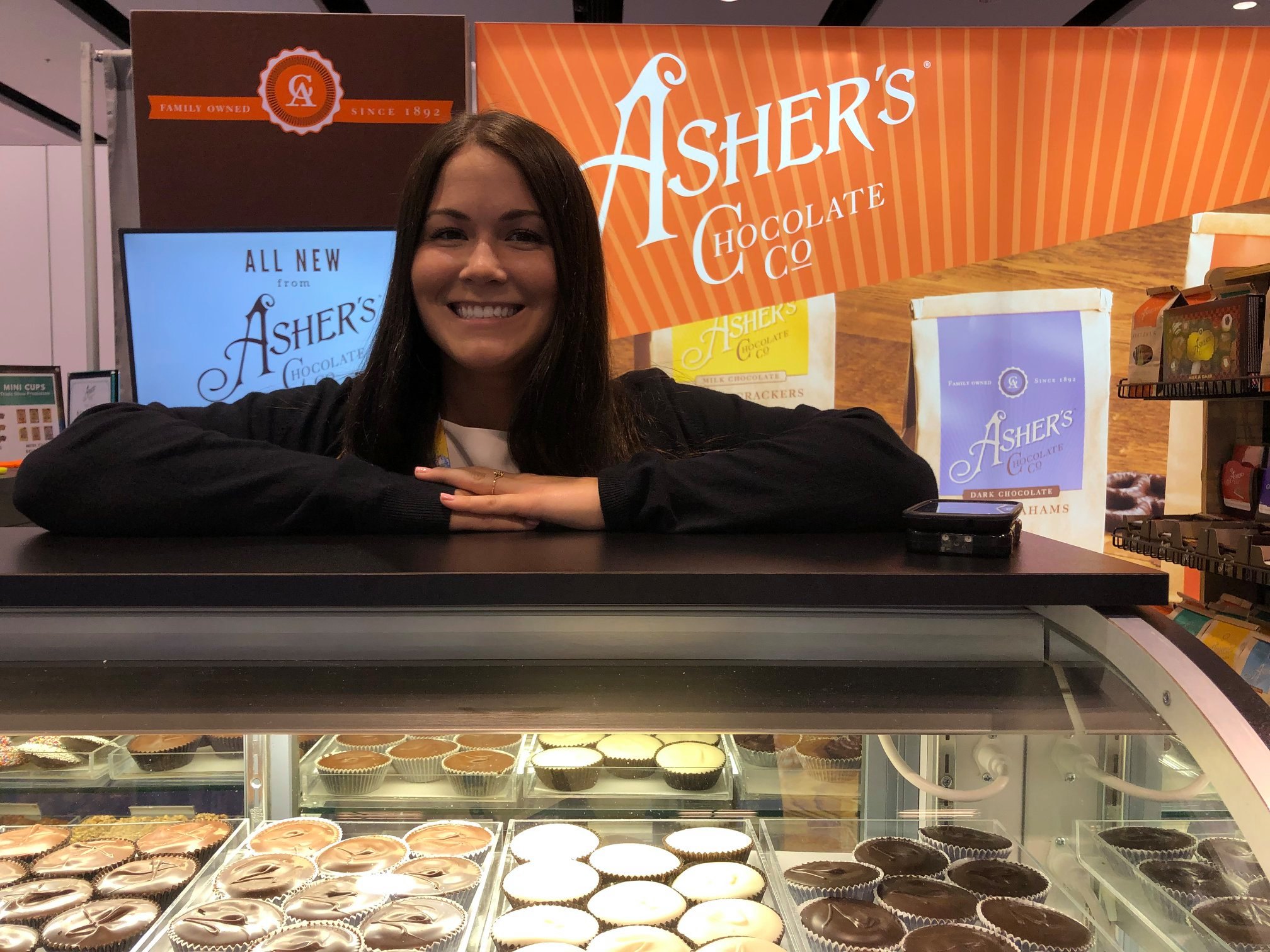 Julia is a busy Sales Rep, always on the go! Day-to-day, she plans customer visits. A lot of preparation goes into these meetings which include researching the accounts' sales history, store hours, Facebook posts, and any relevant information that would be helpful. To keep on a timely schedule, Julia makes sure to map out the route she will take to visit each customer in the general region. She always uses the app Waze to plug in customer addresses and the time she would like to arrive. She swears by Waze to help her stay on track by giving her a predicted traffic pattern for specific times throughout the day.
It's all about organization for our employee highlight, Julia! Once she visits her favorite customers, she logs all the calls in Salesforce so she can use it for future references. When a customer sends her an order, she always makes sure the order gets placed that day. With any customer request, Julia promises that she responds in a timely manner with a resolution to any and all requests.Talk about putting her customers as top priority!  Julia shares emails with her customers about new items, feedback, changes, and other valuable information. Julia believes everyone should enjoy Asher's Chocolates, so she plans research to cold call and visits to potential new stores. Her friendly voice is familiar with our office and Customer Service Reps.
Bob English speaks to Julia's strengths:
One of Julia's favorite tasks includes speaking to her customers in person because she loves hearing feedback and seeing Asher's products in their stores. She finds it interesting to see the way different customers throughout her territory display/merchandise our product. Julia loves to drive, so being on the road is fun for her, especially while blasting catchy music! She also really enjoys taking orders from customers and writing up/checking the orders before calling or emailing Customer Service. We appreciate Julia being so organized, it helps make Customer Services' job run more smoothly.
Despite how busy Asher's keeps her, Julia makes sure to plan time for fun! In her free time, she enjoys exercising, going out to eat with friends and family, skiing, attending sporting events, and traveling. She always eats Asher's Chocolates to fuel her sugar rush when she's craving an adventure!
You are a Superstar, Julia! We cannot thank you enough for all your hard work! Your passion and love of our products shines through to all our customers! We couldn't have asked for a sweeter Sales Rep.