It's the most wonderful time of the year and in keeping with the spirit we'd like to introduce you to our wonderful Asher's Employee Highlight, Kathy Geremski!
Kathy's Role at Asher's
Kathy has a strong background in Food, Industrial Engineering, Distribution, C/S, and Sales from Frito-Lay and Raymour & Flanigan. Raymour & Flanigan is also a family owned business so Kathy understood some of the complexities of working for a family owned company, making her an even better fit to join the Asher's Family!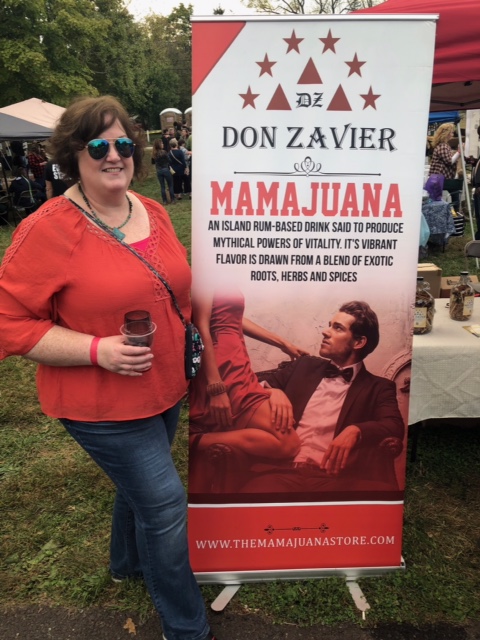 Kathy officially started with Asher's in October 2007 as Distribution Manager. Flashback to January 1st, 2008, when Asher's set a GO LIVE date for Ross. Kathy took control of this new project, so her primary focus was to learn the inventory and shipping functions as quickly as possible in the Ross test environment. There were numerous GO LIVE hurdles to overcome with the programming and processes, but Kathy used her expert experience to successfully navigate all the challenges.
Kathy served as Distribution Manager until March of 2017 when her role changed to her current position as Demand Planning Manager. In this new role, Kathy shines as bright as Christmas lights!
A Day in the Life
Kathy sleighs the day by juggling a million and one tasks. Her day starts early with a review of the previous day's attainment to plan (ATP). This measures how we did against the schedule. Next, she embarks on her morning floor walk, checking in with all departments. She asks questions like were we on time or are there any issues? If a problem does arise, Kathy springs into action to solve the problem by sharing upcoming information with her superior critical thinking skills.
When the clock hits 9:30am sharp, it's time for the cross functional team conference call. By the time it's 11:00am, Kathy is ready for the daily Lead Production Meeting. This call not only reviews the current day & next day but looks ahead at scheduling, discusses challenges, shares sales & order info, and reviews the ATP with the Team.
In order to remain in control of all the craziness, Kathy uses a variety of reports such as MPS (Master Production Scheduling) & Open Orders, Sales History by Item, Sanitation & Changeover Requirements, and cross reference available staffing and equipment availability to put the scheduling puzzle together.
By the afternoon, Kathy moves on to shift change presence on the floor to answer questions and assess performance. She keeps a close eye on jobs all day long and often checks in with second shift in the evening. Talk about a busy leader!
A day in the life of our employee highlight Kathy at Asher's is sure filled with plenty to do. But Kathy finds enjoyment in working with, and for the Team. She appreciates being involved, teaching others, and knows her work makes a positive impact.  Her job requires that she stays in-tune with all departments at Asher's; thus, making Planning's role to SERVE the other departments while ensuring we are producing first quality candy as effectively as possible! We sure couldn't accomplish this mission without Kathy's passion and valuable contributions to the Team!
Kathy's Extracurriculars
Asher's Employee Highlight, Kathy, definitely deserves some fun after working so hard with us! She calls herself a Pinterest and home décor"aholic," always up for a craft or unique project. Kathy is happiest surrounded by friends, having a beer and listening to her favorite music. Kathy and her family love sports! Her   husband still plays weekly hockey and her 3 sons play hockey, lacrosse & basketball.
Keep up the fantastic work, Kathy! You are an invaluable part of the Asher's Family! Tis' the Season to celebrate all of Kathy's accomplishments!