Here at Asher's Chocolate Co., we consider ourselves all family. We work hard because we love what we do. It's like we always say: "You can't work in chocolate and not love what you do!" As a result, we have a magnificent staff that have continuously demonstrated how passionate they are for their work. Our staff goes above and beyond the call of duty, constantly leaving us impressed. They go the extra mile to show our customers how much Asher's cares about them. Therefore, we are instilling a monthly employee highlight to share how proud we are of our team and how thrilled we are that they are a part of our family!
Without further ado, meet Kris Derstein!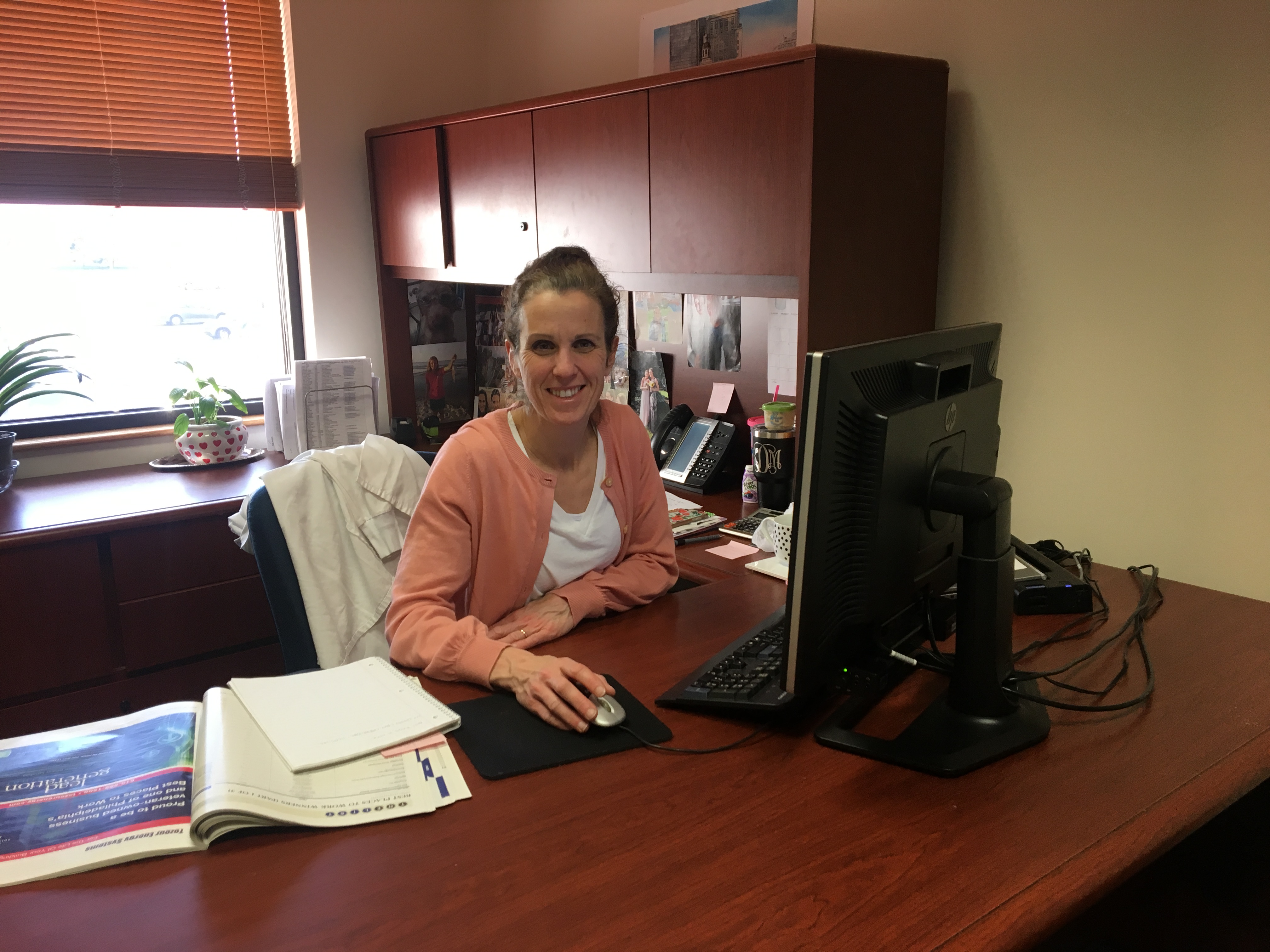 Kris will be reaching her 18-year anniversary with Asher's this fall! She has served with us in a variety of different positions and departments. She grew up in Lansdale, PA, just around the corner from the Asher's Chocolates Souderton Factory. Eventually, our employee highlight moved north near our Lewistown Factory, where she lived on and maintained a 150-acre pig farm.
After living there for four years, she moved back to southeastern Pennsylvania and started working at Asher's! She started working part-time on weekends and holidays in our Souderton Factory Store. She then eventually transitioned to our website in 2007.
Since then, she gradually moved to a full-time position and is now heading our website! Kris has been doing a phenomenal job driving our website presence and fulfillment. We have also heard many customer compliments of this employee highlight's hard work, such as below:
"I am emailing you this morning to make you aware of a wonderful experience that I had last week working with Kris Derstein regarding an allergy concern that I had with respect to your labeling. Kris was very prompt in contacting me about my concern. [Kris] actually called to let me know that though she didn't have an answer to my question and that she was looking into it. She didn't want me to feel forgotten or ignored but she knew that it would take some time for her to have an answer to my question. [Kris] truly went above and beyond to get me an answer to my question.
She also took the time to discuss how the verbiage on the label was what concerned me and she listened with genuine interest to why it concerned me and to my suggestion on how labeling in a slightly different way might increase customer comfort and understanding regarding product safety especially since you are taking the time and making the effort to create safe gluten free products. I was so impressed with her prompt attention, genuine concern, and excellent customer service. A response like hers isn't seen very often (and I call a lot of companies to confirm allergy safety!) and she should be commended for providing a top notch customer experience! Thru this interaction she has created a lifelong customer!"
Great work Kris! We are so proud that you are a part of our team!