Happy St. Patrick's Day! Today is your Lucky Day because Asher's is going to take you over the rainbow to find a pot of St Patrick's Day candy! Before indulging in Irish festivities and pounds of Asher's chocolates, let's celebrate the holiday with a brief history of how this tradition began.
St Patrick's Day is celebrated on March 17. The day honors Saint Patrick, the patron Saint of Ireland. We celebrate this Christian missionary, bishop and apostle of Ireland on March 17 since it marks the day he died. While St Patrick was not actually born in Ireland, he grew up in the country. The holiday is associated with this green Paradise for that reason. He is known for traveling Ireland to spread and teach his Christian faith.
In Ireland, St Patrick's Day is celebrated quite differently than it is here in the United States. For over 1,000 years, Ireland has honored St Patrick's Day as a religious holiday. In the U.S., the traditions have adopted to embrace more people by transforming into a day of food, drinking, parades and celebrations!
Here is the best enjoyed candy to honor St Patrick's Day.
Hand-Crafted Dark Chocolate Mint Patties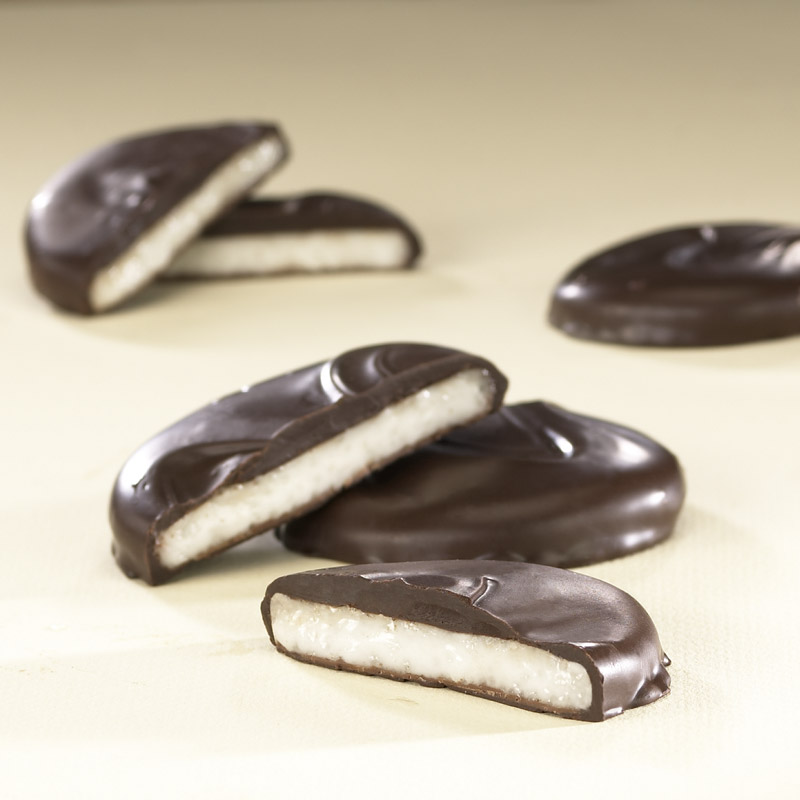 Irish Eyes will surely be smiling for the love of Mint Patties! This confection is Hand-Crafted gold for your enjoyment! Indulge in a tasty Asher's Dark Chocolate Mint Pattie as you listen to bagpipes play!
French Mint Truffles
It must be your lucky day! Asher's French Mint Truffles are a parade of flavor perfect for this green holiday! Rich Asher's Chocolate tastes perfect upon the first explosion of fresh, crisp, mint flavor.
Asher's Irish Potatoes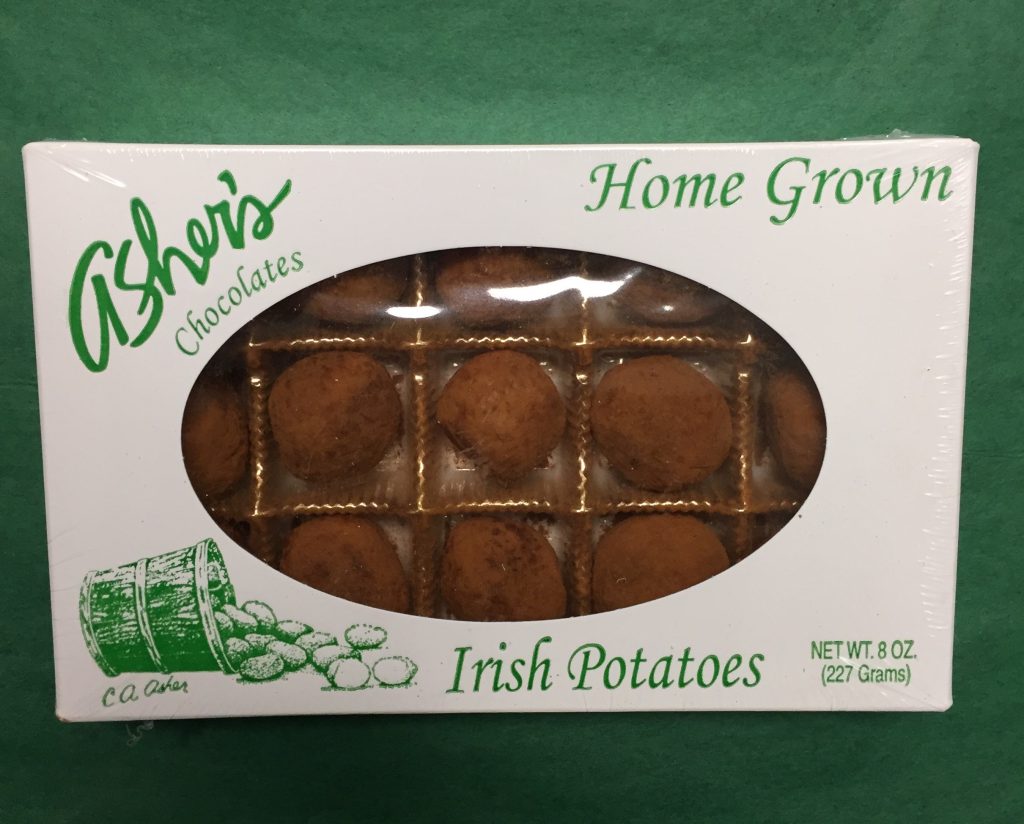 Moreover, there is no treat more perfect on St Patrick's Day than an Irish Potato! This holiday sweet is available exclusively at Asher's Retail locations in Souderton and Lewistown for a limited time only! This confection is delicious with fresh cinnamon and coconut flavors that will have you smiling like a leprechaun all day long!
Overall, Asher's Chocolates Co. puts the ROCK in Shamrock! Wishing you the luckiest St. Paddy's Day! Enjoy your St Patrick's Day candy!