For over 120 years, Asher's Chocolate Co. has been crafting gold standard confections. It all started in 1892 with our founder Chester A. Asher and his passion for creating delicious confections. Now running 5 generations strong, our candy making family continues Chester's legacy by still creating treats using his original, top-secret chocolate recipe. However, in the spirit of perfection, we never stop taste testing our pieces to ensure you are always getting the best from us. Check out just some of the classic candy recipes we've reimagined for even more sweetness!
Buttercream Dreams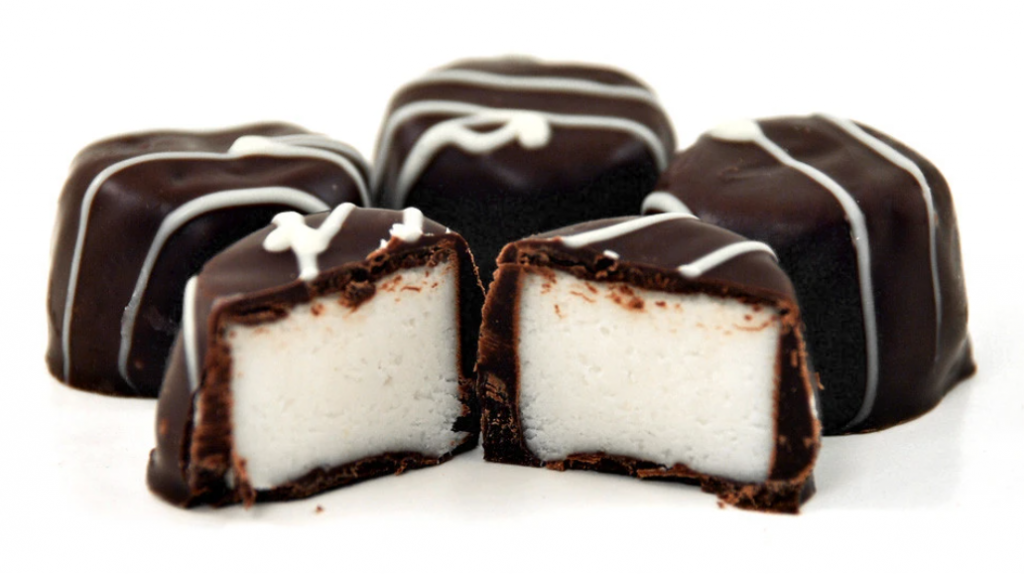 For a timelessly tasty piece, Asher's Milk and Dark Chocolate Buttercreams are a sweet escape into bliss. Our signature milk and dark chocolate shells now hold an even creamier and more buttery filling that perfectly resembles the buttercream icing on your favorite cake.   Imagine taking a smooth and rich treat and making it even more sinful. That's exactly what we did when we recreated this classic piece. Not only does this piece taste divine, it almost looks too pretty to enjoy with delicate white string accenting the cocoa color shells.
Raspberry Truffles
Asher's is known for our truffles! Not our furry friend Truffle Asher, but our royally  crowned confections! Brought back by popular demand, we revisited our Raspberry Truffle recipe. Inspired by farm fresh raspberries, our confection chefs recreated the tastes of sweet, ripe Raspberries. This reintroduced truffle is a popular hit for those who enjoy fruity chocolate flavors.
Funnier Fudges
Our confectionary magicians made some serious magic happen when they began experimenting with Asher's Fudge formulas. New recipe alerts updated fudge fans of the enhancements we made to our Death by Chocolate and Peanut Butter Explosion Fudge.
Our Death by Chocolate Fudge is now even richer and more chocolaty. We sweeten deep, dark chocolate fudge with the bonus of mini white chocolate drops scattered atop. For nutty confection friends, our reinvented Peanut Butter Explosion Fudge boasts chunks of peanuts and is topped with mini peanut butter chips.
As we continue to dream of ways to make our treats even more scrumptious, one thing remains true. We promise that you will always taste the love mixed into every sweet we create with our classic candy recipes. What new treat are you tempted to try now?